Automotive
Driving Successful Innovation: Silicon Valley Luminary Sean Sheppard Joins U+ as Managing Partner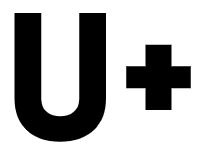 Silicon Valley venture capitalist and serial tech entrepreneur Sean Sheppard elevates capabilities of corporate venture builder U+.
San Francisco , January 21, 2021 – Serial entrepreneur VC and five-time tech startup founder Sean Sheppard has joined U+ as its Managing Partner of the Americas. In this role, Sean will focus on growing the business and team in North and South America.
One of the world's leading experts on Product-Market Fit, Sean has successfully grown dozens of early-stage companies across a wide variety of products and markets. He is a serial entrepreneur, investor, Top-20 sales influencer, guest lecturer at the London School of Business, and regular Huffington Post contributor. His passion for growing companies from scratch has helped bloom dozens of early-stage companies across a wide variety of products and markets. He is now committed to working with countries, companies, entrepreneurs, and those who want to work with them on building startup ecosystems and developing the next generation of leaders for the innovation economy.
"Most innovations fail due to markets and people, not products and technology," says Sean, "Corporations need to think and act like startups to be successful in the innovation economy. U+'s portfolio-based approach towards venture-building is the most innovative and effective that I've seen in reducing the failure rate. The real differentiation that U+ offers lies in the stage-relevant, multidisciplinary teams with decades of experience in taking new ideas to market successfully – our studio is made up of startup people who have the right mindset and skill set to launch successful ventures."
Since 2000, 52 percent of Fortune 500 companies no longer exist due to digital disruption, making innovation essential to the long-term health and success of any business. To help enterprises counter this trend, U+ has brought 80 ideas to market with a total value of over $1B over the past six years. The innovation studio has completed a wide range of innovation projects, launching new digital business models, products, and services across multiple industries.
"We are thrilled to have Sean heading up U+ operations in the Americas," says U+ CEO Jan Beránek, "Prior to his joining us, we successfully collaborated on several projects thanks to our shared mindset. His experience and talent for helping startups scale through profitability rather than fundraising strengthens our product development methodology, which focuses on front-loading the risky parts of product development before starting large build-outs."
As their business models shift to include more innovative ways of meeting the ever evolving needs of the market, corporations need to take a portfolio-based approach to venture building. U+ and Sean share a deep understanding of how to do this, and bring that startup DNA which sets U+ apart. Working together, they plan to meet corporations' growing demand for digital products and services and enable them to build successful startups and innovation initiatives.
About U+
U+ builds digital products and services for the Fortune 1,000. Our highly skilled and innovative team helps Fortune 1000 companies bring products to market faster with proven digital product development and continuous innovation as a service methodology. To date, we have brought 80+ ideas to market, creating more than $1 billion in value for our customers.
For more information about U+, visit https://u.plus/
Media Contact Details
Michaela Horváthová, U+
Prague, Czech Republic
+421904140520
media@u.plus