Dorking Tree Planting in Honour of Holocaust Memorial Day – Latest news from Mole Valley District Council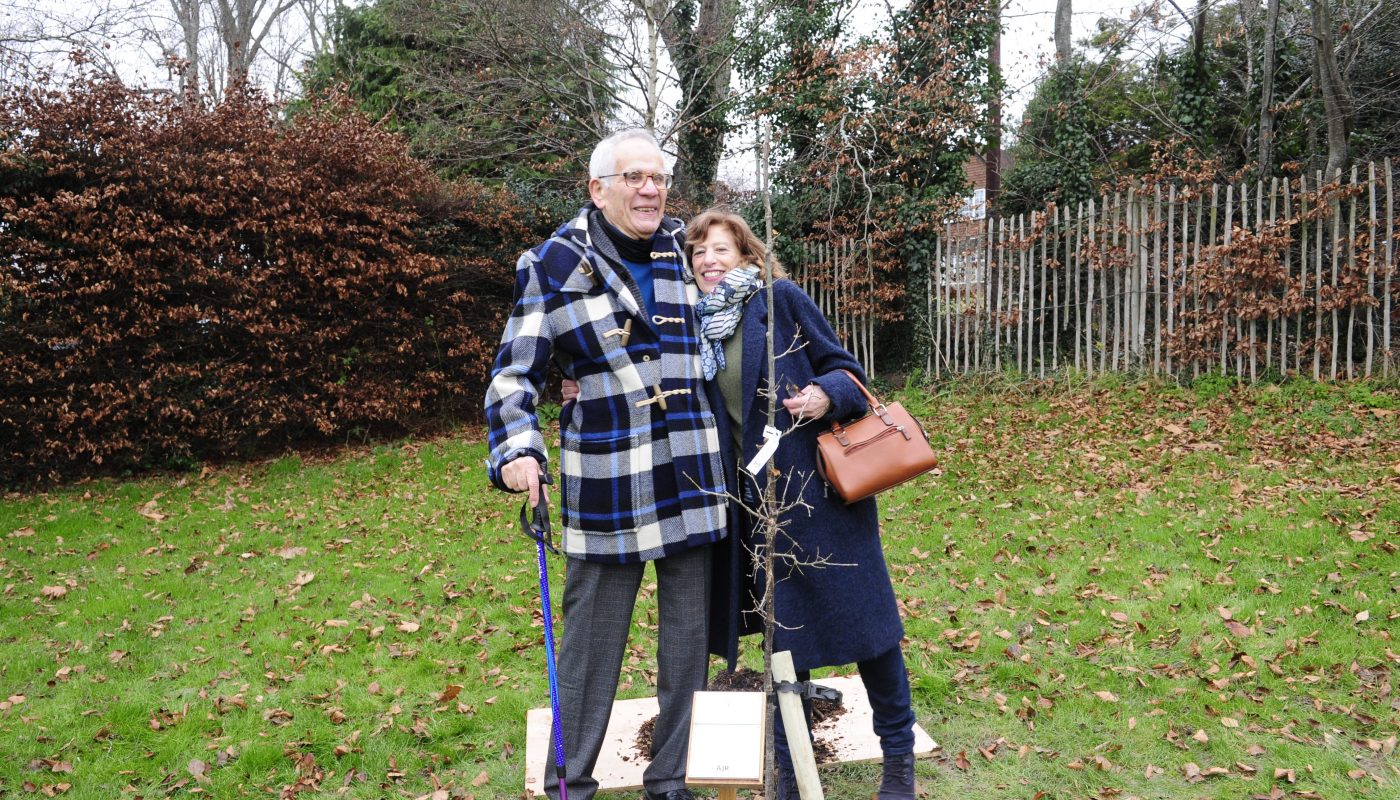 To mark the 80th anniversary since being founded by the Jewish refugees from Germany and Austria in 1941, the Association of Jewish Refugees (AJR) has been planting 80 native oak trees over the last two years around Britain in honour of people and places that symbolise the enormous contribution of Jewish refugees.
Each year, thousands of activities take place for Holocaust Memorial Day and this January 24th at 12pm a tree was planted in the grounds of The Ashcombe School, Dorking in front of invited guests, including Cabinet Members from Mole Valley District Council (MVDC).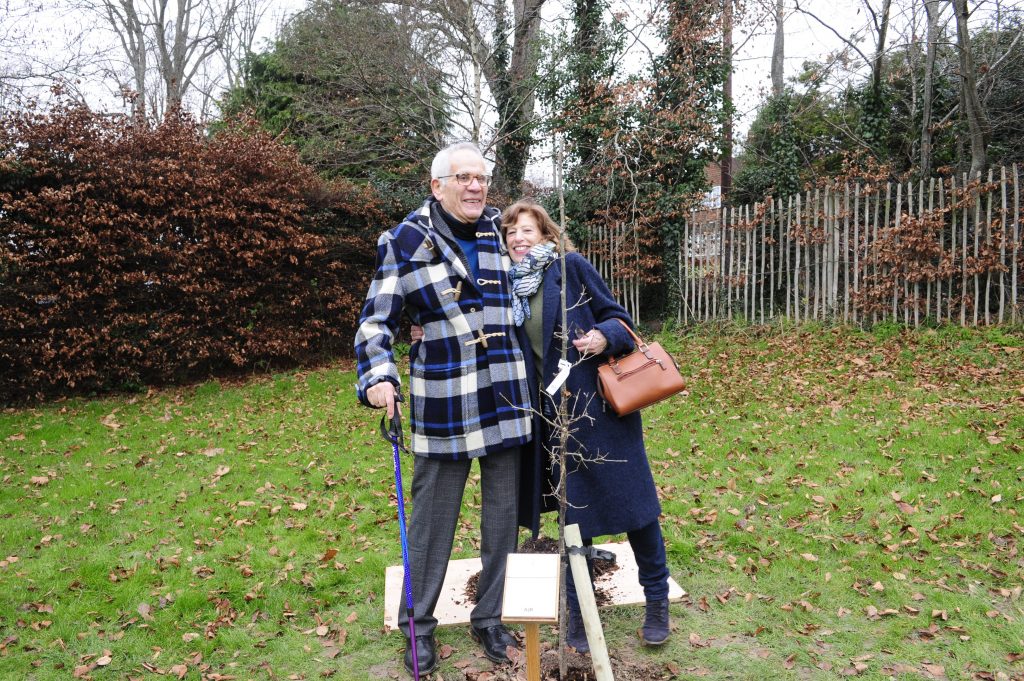 Both Dorking itself and the Ashcombe School were key locations for Sir Eric Reich whom the tree was planted for. He was fostered by a Dorking couple, (Joseph & Emily Kreibich), and their granddaughter (Tina Bruce), attended the ceremony to meet Sir Eric for the first time. Sir Eric was born in Austria and deported as a child by the Nazi Government in 1938 to Poland before being given refuge in Dorking in August 1939.
The AJR supplied Dorking with a native English oak sapling, approx. 200cm high and a commemorative plaque. They also directly recruited a local 'AJR Tree Champion' whose role is to oversee (on a voluntary basis) the planting, as well as to monitor/water the tree for the first 18 months of its life in its new home.
Cabinet Member for Leisure and Tourism, Councillor David Draper, said: 'We are honoured to have Sir Eric with us to plant the tree as we remember all of lost their lives during this tragic period in history. This tree is an important symbol for the whole community, standing against prejudice and hatred today. The New Year also marks the 80th anniversary of the AJR that provides social and welfare services to Holocaust refugees and survivors nationwide. Those wanting to get involved, have the opportunity to sponsor a time capsule or even donate towards the extension of the project.