Schools in East Cambs given opportunity to sign up for Eco Charter
East Cambridgeshire District Council has become the first council in the country to run a new programme dedicated to helping schools achieve Ofsted's sustainable development goals.
It gives schools the fantastic opportunity to showcase their amazing environmental work for the benefit of pupils and the wider community.
This could include improving energy use, reducing paper, plastic or food waste, or maintaining the school grounds for the benefit of nature.
The council is even offering to fully fund the first year of the scheme to the first 10 schools in East Cambs which sign up.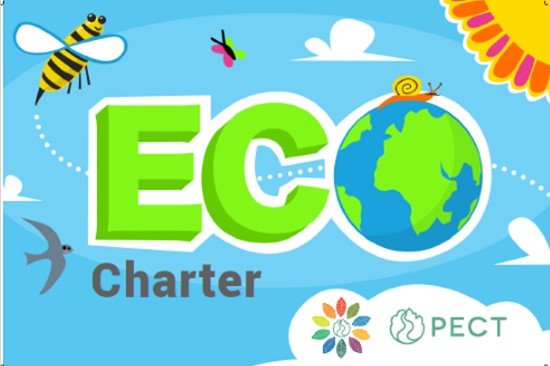 On completion each school will be awarded Eco Charter status and fly an Eco Charter flag, helping it to demonstrate to Ofsted its commitment to the environment and the steps it's taking to enhance students' knowledge of sustainability and implement long-term behaviour change.
Developed in consultation with teachers and educators, the Eco Charter will be delivered in partnership with the Peterborough Environment City Trust (PECT).
All primary and secondary schools in the district are being given the opportunity to sign up for the scheme and will receive resources and support to help them achieve it.
Cllr Julia Huffer, Chair of the Operational Services Committee at East Cambridgeshire District Council, said: "We are committed to helping create a cleaner, greener East Cambridgeshire.
"This new Eco Charter is the perfect opportunity for environmentally conscious schools who want to demonstrate their eco status, while meeting Ofsted's requirements at the same time.
"I would encourage all schools that wish to create greener, happier, healthier places and a smarter future for their pupils and the wider community, to take part."
East Cambridgeshire District Council declared a climate emergency in 2019 and in doing so agreed to explore a wide range of actions to improve the local environment and help mitigate climate change.
Its Environment and Climate Change Strategy and Action Plan (EnvPlan) outlines the 20 commitments the Council is putting in place to reach its goal of being a 'carbon net zero' authority.
Interested schools are being invited to attend a free webinar hosted by Emma-Jane Danielsson, Climate Change Officer for East Cambridgeshire District Council and Heidi Latronico, Environment Education Lead at PECT.
The webinar will explain how the Eco Charter works and the support schools can receive. There will be the opportunity to answer any questions.
An invite to the webinar, which will take place after half term, has already been sent out to primary and secondary schools in East Cambs, however, if you missed it you can still sign up for the ECO Charter Webinar Event here.
For further information about the Eco Charter in advance of the webinar visit www.pect.org.uk/projects/eco-charter