Imperial joins European partners in call for finalising UK and Swiss association | Imperial News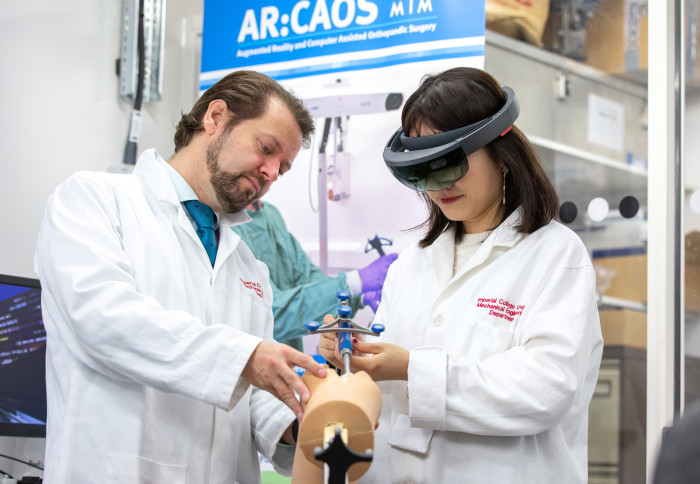 Imperial's President Professor Alice Gast is among 300 science leaders that have signed a call for an "open and inclusive European Research Area."
The Stick to Science initiative urges "open and barrier-free collaboration among Europe's research and innovation actors" in direct response to the hold-up of the UK's and Swizerland's association to the EU's research funding programme Horizon Europe. It calls for the EU institutions as well as Member States and the governments of the UK and Switzerland to "recognise that advancement in R&I is best achieved when all actors in science and innovation work together across geographic boundaries."
Imperial's President Professor Alice Gast said: "I'm delighted to support this vital initiative. Collaborations with our partners in Europe are critically important for progress on the many challenges we face together, and EU research funding is an essential vehicle for them and the success of the UK research base. I urge that association of the UK and Switzerland is finalised soon."  
Collaborations with our partners in Europe are critically important for progress on the many challenges we face together, and EU research funding is an essential vehicle for them and the success of the UK research base. I urge that association of the UK and Switzerland is finalised soon. Professor Alice Gast President, Imperial College London
The campaign comes as Imperial researchers continue to work on new European partnerships and apply for Horizon Europe grants – just last month three of our academics won prestigious ERC Starting Grants to make new discoveries in sustainable energy, chemistry and treating disease. Imperial's Space Lab and the Cyprus Space Exploration Organisation (CSEO) have recently launched a new partnership to inspire the next generation of space scientists which will help educate and train young people in space science to boost the space workforce and explore ways to further research and innovation in the field.  
Imperial's strategic partnership with the Technical University of Munich is deepening ties across a range of research fields as well as the innovative delivery of education in over 50 active joint projects. These include collaborative PhD projects, seed funded projects and early career researcher networks and span research on understanding of heart rhythm problems and modelling of earth surface dynamics as well as co-creative learning for engineering and robotics.
Our interactive Europe map shows these and more vital European partnerships.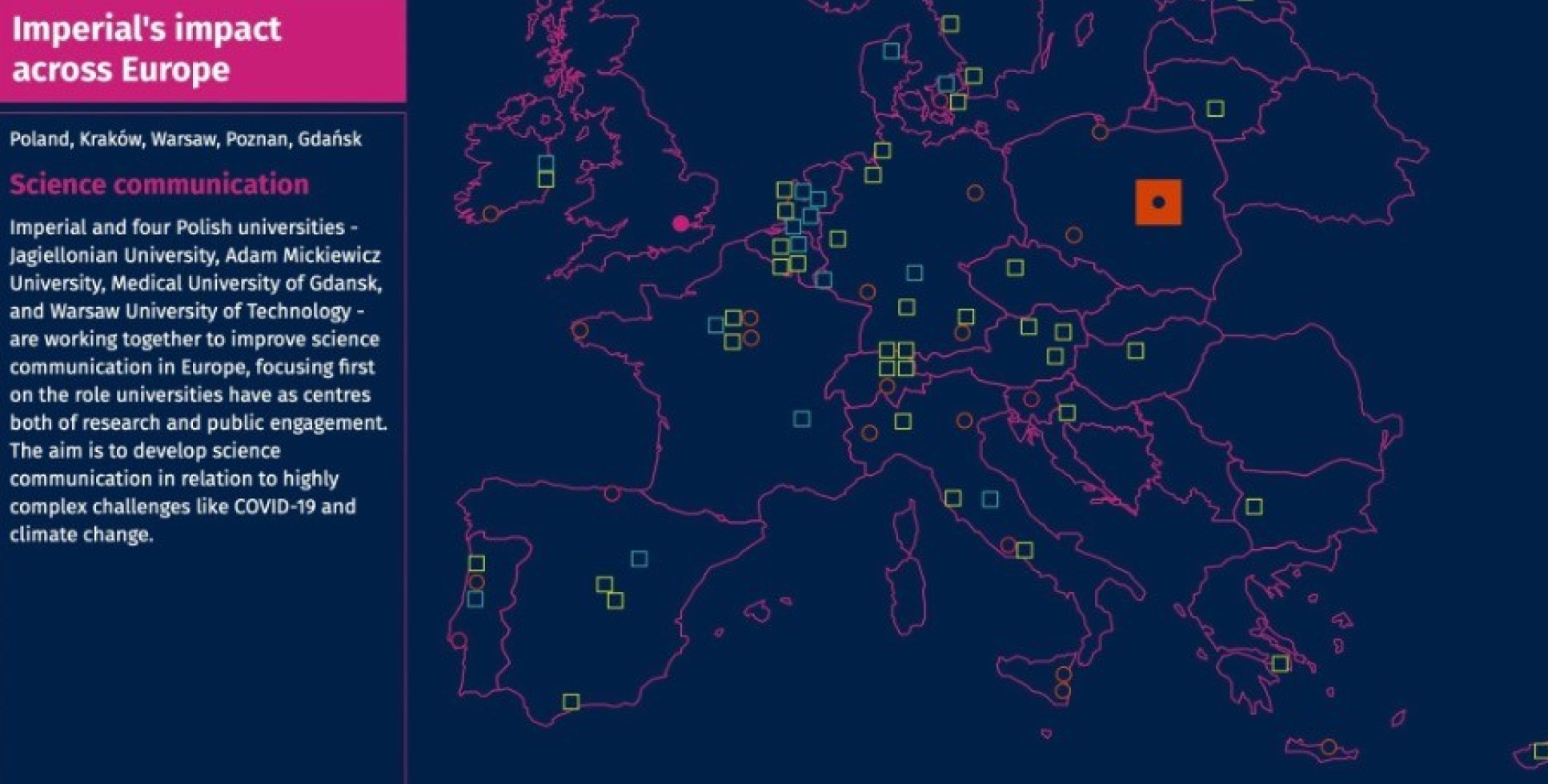 Imperial researchers interested in learning more about opportunities in Horizon Europe can get in touch with the EU team. You can learn more about the Stick to Science campaign here.