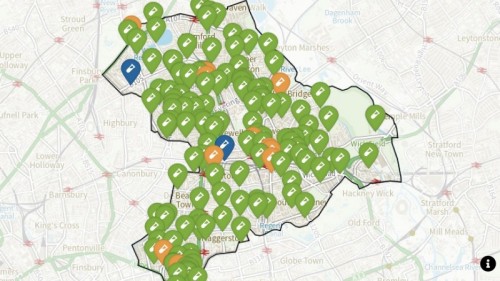 London's air quality is improving, thanks to the Ultra Low Emissions Zone, emissions-based parking permits in Hackney and our long-term work to reduce car ownership in the borough, but it remains a public health crisis, killing 10,000 people every year in the capital.
This new air quality map will help keep residents informed about air quality in the borough, and helps us to target our resources at the right places.
We also mustn't ignore the bigger picture: London's toxic air is caused predominantly by road traffic – which was higher in 2019 than it was ten years before – and wood and coal burning. That's why it's imperative that we continue to encourage people to walk, cycle and take public transport over driving and rebuild a greener Hackney for all our residents.
Cllr Mete Coban MBE, Cabinet Member for Energy, Waste, Transport and Public Realm