Cornwall
'Get tested for HIV' plea as testing drops by a third during pandemic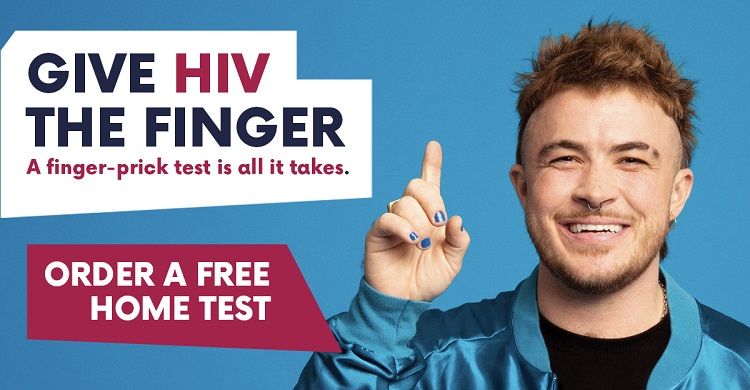 People in Cornwall are being urged to 'give HIV the finger' and order a free home finger-prick testing kit after it emerged HIV testing has dropped by almost a third during the pandemic.
The call from Cornwall Council's Public Health team and local charities comes ahead of National HIV Testing Week from Monday (February 7).
The campaign aims to promote regular testing, which helps to reduce the number of people living with undiagnosed HIV and the number of people who are diagnosed late.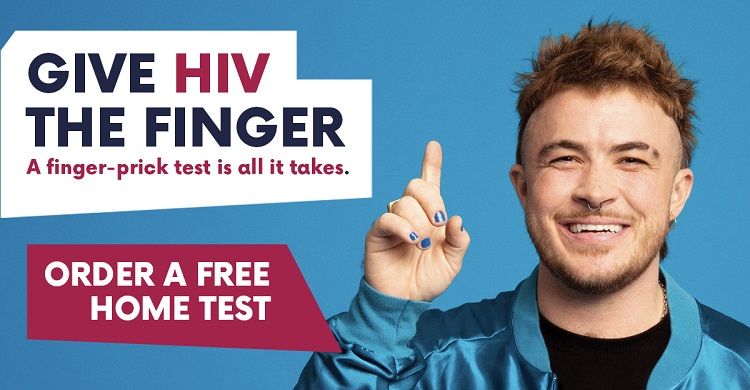 This ultimately saves lives by allowing people to access vital treatment sooner and make lifestyle changes to stop the spread of the virus.
Anyone can order a home testing kit by visiting the freetesting.hiv website. The campaign is run by HIV Protection England, which is part of the Terence Higgins Trust and funded by the NHS.
Cllr Dr Andy Virr, Portfolio Holder for Adults and Public Health, said:
"HIV has not gone away so it is still vital that people are diagnosed as soon as possible to protect both their own health and the health of others.
"These days, modern treatments allow people with HIV to lead normal lives, so there is no need to fear taking a test.
"National HIV Testing Week is an opportunity to provide a free home HIV test to those who need one whilst relieving pressure on the health system and allowing our NHS colleagues to focus on tackling Covid-19."
Rachel Wigglesworth, Director of Public Health for Cornwall and the Isles of Scilly, said:
"Health services and community testing schemes have been significantly impacted by the pandemic but testing for HIV is quick and easy and can be done at home – all it takes is a finger-prick test.
"People can now live with HIV for a long time without any symptoms and testing is the only way to know your HIV status. If you have HIV, finding out means you can start treatment, stay healthy and avoid passing the virus onto anyone else."
James Mead, Development Lead for Prevention at The Eddystone Trust, which provides information and support for anyone affected by HIV across the South West, said:
"This National HIV Testing Week we're encouraging everyone to take advantage of the free HIV self-test kits, available to order online. Since the start of the pandemic in England there has been a 30 per cent drop in the number of people testing for HIV within sexual health clinics so we are keen to promote how easy it is to test at home.
"You can order a free HIV self-test kit straight to your door, equipped with detail instructions on how to use it. Getting tested regularly should be something we're all doing in order to protect ourselves.
"If you test positive, effective treatment means you can live as long as anyone else, and when the amount of the virus in your blood is reduced to undetectable levels, this means you cannot pass on HIV. Testing puts you in control and isn't something to be afraid of."
Kay Rundle, Senior Service Manager for sexual health charity Brook in Cornwall, said:
"Knowing your HIV status puts you in control of your health. This HIV Testing Week Brook is encouraging people in Cornwall to take charge and take a test. Our online home testing kits are free, quick and easy, and can be ordered anytime from anywhere.
"Condoms and PrEP are simple and effective ways to prevent HIV infection and are available for free from Brook clinics. Visit www.sexualhealthcornwall.co.uk to order a test today or find your nearest service."
The self-test kits are safe and confidential and enable people to take a test at their own convenience. Anyone diagnosed with HIV in the UK can access free treatment and support.
The main ways the HIV virus is transmitted is through unprotected sex, mother-to-child transmission during pregnancy, sharing needles while taking drugs, and coming into contact with contaminated blood.
Anyone can get HIV but people from some groups or parts of the world are more likely to be affected. In particular, men who have sex with men and black African people are disproportionately affected.
* For more information visit www.hivpreventionengland.org.uk www.sexualhealthcornwall.co.uk and www.eddystone.org.uk
Press release published on February 4, 2022