Mexborough Greens Way flyover to be demolished and launch of Transport Study to support Mexborough Regeneration
The Greens Way flyover bridge over the A6023 in Mexborough is to be demolished.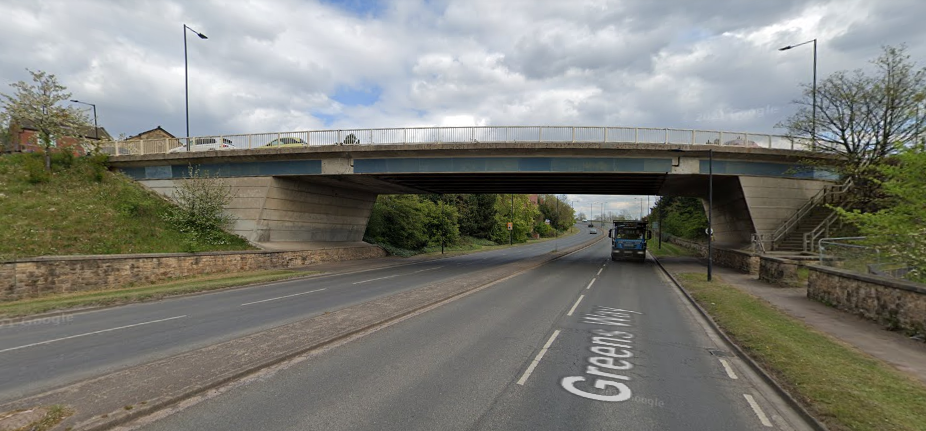 This comes following the advice of bridges engineers, who issued safety guidance due to the structure's continued deteriorating condition.
The flyover which was constructed in 1968 has served the town for well over half a century but is deemed to pose a risk to the safety of pedestrians and motorists if it is not demolished as a matter of urgency.
Therefore, in the interests of public safety, the removal of the bridge was agreed by local ward councillors and Doncaster Council representatives who saw it as the only feasible option remaining.
The future of public transport in Mexborough Town Centre is high on the agenda and a Public Transport Study will commence imminently. This will identify how access routes in to the town centre can be best improved.
The study will run until late March. Its aims are to assess and cost transport proposals for the town centre that respond to specific challenges and opportunities. It will also inform the Mexborough Masterplan which will be out for further consultation following completion of the Transport Study.
The Public Transport Study will focus on four key areas.
Highways options – To assess accessibility in to the town centre with the removal of the Greens Way flyover and include public transport and active travel options.
Parking options – To review the current parking provision and demand, both off street and on street, and provide recommendations for the existing multi storey car park on Station Road, particularly in relation to the bus routing proposals through the town centre.
Active Travel and landscaping – To provide proposals for active travel connections and landscaping opportunities that would improve connectivity to Mexborough Train station and on routes directly surrounding the Town Centre.
Mexborough Gateway / Bus Interchange – To review proposals based on the above.
Mexborough Ward Councillors said: "It's quite apparent following our meeting with senior bridge engineers and officers that the flyover could pose a safety risk if not removed quickly and efficiently. We absolutely prioritise the safety of local residents at all times and, following the guidance of experts, namely the bridge engineers at Doncaster Council, its demolition is the only option.
"The Transport study will help inform and provide the evidence base for our masterplan proposals that will see to link up public transport and regenerate our town centre"
"Furthermore, as part of our ongoing work which focusses on public transport in the town, we are intent on making improvements to lighting and accessibility on this key route."
Mayor Ros Jones said: "We have made the decision to demolish the flyover in the interests of public safety – this is of paramount importance. The Transport Study will give an independent assessment of how we can better link up the town centre and improve accessibility by public transport and Active Travel whilst also reviewing highway access and car-parking."
"We have a real opportunity to see significant regeneration and improvements in Mexborough, but due to current government funding streams focussing on Active Travel and increasing Public Transport, replacing the flyover is not an option."
Category: Transport, streets & parking
Last updated: 14 February 2022 10:59:34