Manchester graduates most targeted by UK's top employers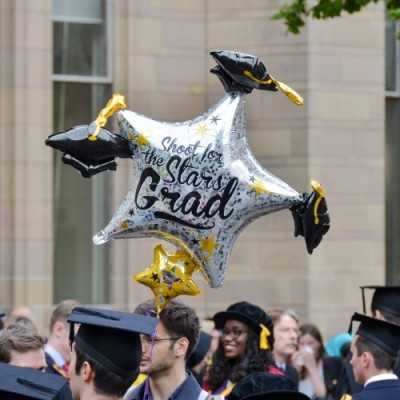 Anne Milligan, Employer Engagement Manager at The University, added: "This is a fantastic achievement, especially following the circumstances of the past two years. The pandemic has been an extremely challenging time for students, staff and employers.
"I'm truly appreciative of the all the hard work and energy our Employer Engagement Team have put in to supporting recruiters in the UK and globally for the benefit of our students and graduates throughout the pandemic."
This latest report confirms that the number of graduate opportunities for final year university students from the 'Class of 2022' is now 11% higher than the pre-pandemic in graduate vacancies recorded in 2019. Graduate starting salaries at the UK's top employers are rising too, for the first time in eight years, to a new median of £32,000
Author of The Graduate Market in 2022 report and Managing Director of High Fliers Research, Martin Birchall, said: "It is very encouraging that the graduate job market has recovered so quickly from the impact of the Coronavirus pandemic, with more entry-level vacancies available for this year's new graduates than there were in 2019 and higher graduate starting salaries too.
"Many of this year's final year students had just one term of 'normal' life on campus before the onset of the pandemic and the huge disruption it brought to their studies and their university experience. Whilst nothing can compensate for this, it is welcome news that the 'Class of 2022' can look forward to a buoyant graduate job market when they leave university."