Mayor opens new sports facility for young people in Hackney Wick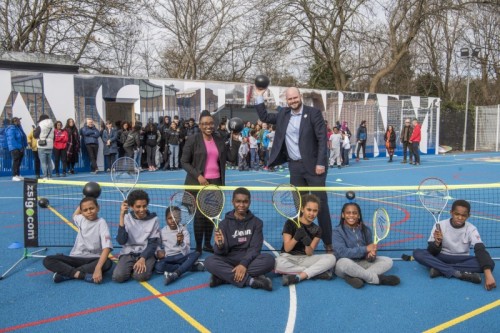 Hackney Wick has gone through a significant period of transition over the decade since the Olympics and as the pace of change shows no signs of slowing down, it is imperative, especially in this 10th anniversary year, the Council listens to local young people, responds to their needs, and ensures local people in the community are better able to benefit from these changes and not left behind.
The launch of Eastway reaffirms the Council's commitment to using our assets in the area to invest in the community and utilising sport to bring about positive change for young people. Working closely with community partners, Young Hackney will use sport and physical activity to support young people's personal and social development, as well as their physical and mental health and wellbeing.
Thank you to all those involved in the original report and campaign, including local councillors, and those who shaped the design, this new facility wouldn't have been possible without you. We are also grateful to our partners at the Greater London Authority and London Legacy Development Corporation for helping to bring this fantastic facility to fruition.