Recruitment Day for over 30 Kickstart job placements with Enveco

Posted on Friday 19th November 2021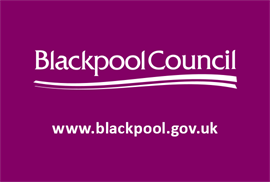 A recruitment day will be taking place at Layton Depot, Plymouth Rd, Blackpool on Wed 24 November 10am – 3pm to recruit for Kickstart paid job placements at the council's wholly owned waste company Enveco NW Environmental Services.
Over 30 paid job placements are available to young people who are eligible for the Kickstart scheme (16-24 years old and in receipt of Universal Credit).
Blackpool Council is supporting local employment prospects by helping 16 to 24-year-olds into work as part of the government's Kickstart scheme. Kickstart offers funding to employers to create six-month job placements for young people on Universal Credit who are at risk of long-term unemployment.
The positions available with Enveco range from administrative roles to household collections. The new employees will be joining several Enveco teams including Commercial waste, Recycling, and Streetscene services.
The roles are all six month placements, 25 hours per week at minimum wage, with two days on the job and half a day's comprehensive training package a week. Each Kickstart placement comes with tailored pastoral and employment support which is provided by Kickstart coaches and the council's Adult, Community & Family Learning service. Support includes: Help with CVs and application writing, teamwork training and confidence building sessions.
Enveco's Kickstart recruitment day will be hosted by Kickstart coaches, representatives from the Department for Works and Pensions (DWP), alongside Enveco managers. There will be further sessions held every two weeks between 9am -10.30am until the posts are filled.
To attend the recruitment day a young person should contact their Job Centre Plus Workcoach to check their eligibility for the scheme, 'match' them to the opportunity and to potentially secure a place.
Kickstart is helping young people develop new skills, build confidence and get a crucial first foot on the career ladder. It provides a springboard to help them transform their lives, reach their full potential and secure permanent employment.
The government's Department for Work and Pensions has already hit a significant milestone with over 100,000 young people across the country starting jobs through the scheme.
Locally in Blackpool, around 130 placements have already been secured at businesses across the town including Blackpool Zoo, Merlin Entertainments, the Pleasure Beach and the Grand Theatre.
New vacancies are made available regularly, and the council is encouraging anyone between 16 and 24 receiving Universal Credit to speak to their Jobcentre Plus work coach for full details of current openings and to help 'match' them to a suitable placement.
Some local employers are able to offer young people a more permanent job at the end of their placement, but where this isn't possible, the Kickstart coaches will offer ongoing support to help each person find their next job.
Applications for employers to enter Blackpool Council's Kickstart gateway are closed, however employers of all sizes are able to apply for scheme funding directly at www.gov.uk/guidance/apply-for-a-kickstart-scheme-grant

Posted on Friday 19th November 2021