Funding for creative businesses in Hackney Wick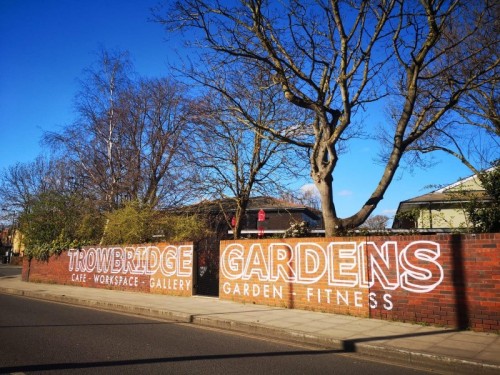 Spacemaker grant projects in Hackney Wick and Fish Island 
£20,000 allocations 
Marshmallow Laser Feast (Tower Hamlets)
The renovation of an affordable and accessible co-working production space like no other in the area, with cutting-edge Virtual and Augmented Reality technology such as Mocap Space, VR Headsets and AR devices. The space is a 4,000 sq ft warehouse, with basic amenities to facilitate the workforce – but no windows; ventilation and sound proofing. The grant will be used to fund part of the studio renovations to address these issues.
V22 (Tower Hamlets)
The space is used by artists, makers (metalworkers, cabinet makers and furniture designers), creative businesses (architects, graphic designers and photography studios), social enterprises and charities (publishing, green energy and art therapy) working in a variety of sectors. The grant will be used to partially sub-divide larger spaces within the building to make them more affordable for artists and start-ups with more smaller spaces on offer. In addition, a disused room at the side of the building will be repurposed to create a community studio for use by the studio holders, local residents and community groups and organisations.
£10,000 allocations
Hackney Herbal (Hackney)
A new sheltered outdoor classroom area to improve the garden spaces at Trowbridge Gardens, making the site accessible and comfortable for hosting educational workshops, events and activities in all weather. The eco-building will be made of sustainably sourced and upcycled materials and designed to provide insect habitats. There will be a green roof section and rainwater harvesting and a new dye-plants area in the garden will respond to requests from local artists interested in collaborating.
London Centre for Book Arts (Tower Hamlets)
The replacement of hard-to-find machines and equipment for users of an artist-run, open-access studio and education centre in Fish Island. With "a mission to promote and foster book arts in the UK through collaboration and skills sharing", the grant will allow the studio to replace a second-hand machine which has long-past its recommended life-cycle. The new model will improve the speed and efficiency of print projects.
Open House Hackney (Hackney)
The development of a music studio where local artists can create, produce and perform  music at low cost and in a collaborative environment. The studio spaces are currently set up as three small/medium sized soundproofed pre-production and recording rooms, and one larger mix room which sits opposite a "live room". The grant will help complete the kitting out of each studio with industry-standard music and production equipment.
Arbeit/The Trowbridge Local (Hackney)
The conversion of one of the Trowbridge Gardens units and the public area at Thingy Cafe into a podcasting and recording studio (non-live instrumental music), dedicated to the local community, organisations and individuals. Trowbridge Gardens is home to a range of community- focused facilities, such as the Mens' Shed, Hackney Herbal, Trowbridge Gallery and more. The new facility will allow more engagement with new people.
Big Face Arts (Tower Hamlets)
The upgrade of studio and equipment to develop productions based around artists, the heritage sector and the creative industries. The grant will allow those working at the studio to produce content with higher production values for TV broadcast audiences rather than just online. 
£5,000 allocations 
Dutchie Club (Hackney)
New audio and audio visual equipment for music and podcasts. Additional equipment will allow users of the space to record more instruments, vocal styles and use industry standard software to produce, mix and master their work. The studio is a creative recording space, made especially for women and non-binary audio artists.
Trident Digital Media (Hackney)
A new set at an online video recording studio to be built by a local carpenter using recycled wood, and updating of equipment through the purchase of new lights, camera and microphones.
About the Hackney Wick and Fish Island Creative Enterprise Zone
Creative Enterprise Zones (CEZ) are a Mayoral initiative to designate areas of London where artists and creative businesses can find permanent affordable space to work; are supported to start-up and grow; and where local people are helped to learn creative sector skills and access pathways to employment.
HWFI CEZ is delivered in partnership by LBH, LBTH, and the LLDC. Since its designation, the authorities have worked closely with the local communities and creative stakeholders to develop the overall resilience of the cluster by securing affordable creative workspace in perpetuity; providing targeted support to creative businesses; widening access to creative sector opportunities for local people; developing local infrastructure, supporting local networks and developing partnerships.