Blackpool Council launches Early Help Strategy

Posted on Monday 15th November 2021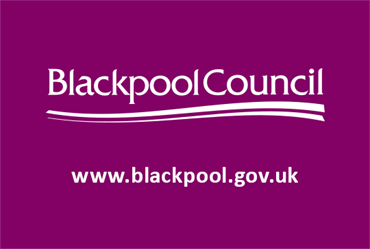 Blackpool Council is helping children, young people and families improve their outcomes through its new Early Help Strategy.
The new plan, launched today, puts a fresh emphasis on empowering the council's partners and agencies to take the lead role in working directly with families – carrying out early help assessments and developing plans alongside the council's own early help teams.
This means that those in need of support will be able to access the right help early, as a need or problem arises, preventing the need for statutory services and support.
Over the past decade, pressure on children's services across the country has grown alongside child poverty; austerity; unemployment, welfare reform; and reductions to public service funding. Blackpool suffers similarly.
Since April 2019, Blackpool Council has received 11,800 requests for support for individual children, resulting in 5,300 social care assessments. There are nearly 600 children in Blackpool in care.
The council's Early Help Strategy aims to prevent families needing higher levels of support, by working with agencies and partners (including police, health, schools, nursery providers and colleges) to become more confident to deliver that support. This means social workers will have more time to focus on those families that do meet the statutory intervention level.
To ensure that children and their families can access support as soon as an issue arises, the council will:
Work in neighbourhood areas with all providers delivering services to children and their families

Use an early help process of 'assess, plan, do, review' to understand and respond to needs early

Undertake early help assessments that consider whole family's needs but remain child and young person focused

Support lead professionals from all agencies to undertake early help work

Improve the quality and impact of its work to support sustainable changes with families

Work within the Blackpool Families Rock model of practice
Families will need to 'consent' to work with services using the early help approach. Children and parents will be central to each stage of the process and will be supported to drive their own plans and make their own decisions.
Cllr Jim Hobson, Cabinet Member for Children's Social Care and Schools, said:
"I am delighted the Early Help Strategy is launching this week. It is another step in the right direction for our Children's Services improvement journey.

"The strategy is in place to offer young people and their families the right help, at the right time, in the right place, with the right people. This means that early help intervention is everyone's business, with our final aim being that any worker from any agency, provider or service will be able to respond to those in need.

"I know some of our families have been through and are going through difficult times. Some have suffered bereavement, some struggle with discipline and boundaries, and some with financial pressures. Early support can help to identify these challenges and put in support quickly, so they don't develop into more deep-rooted and serious problems.

"We hope that this new way of doing things will reduce the number of families who need higher levels of support, allowing our social workers to focus on those families who really need that higher level of support.

"Involving our partners and agencies, training and supporting them means we'll be able to deliver better outcomes for everyone involved."

Posted on Monday 15th November 2021