John named as Good Citizen – Coventry City Council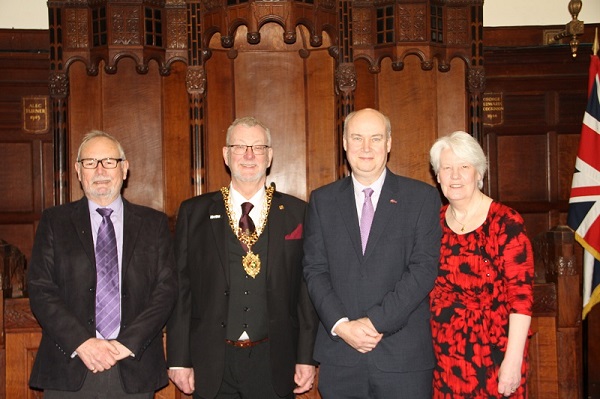 John White has been named as Coventry's latest Good Citizen.
John has been the CEO of Coventry's own international children's charity, Global Care, for the past 14 years.
He has worked tirelessly both behind the scenes and from the frontline, to ensure the charity's limited resources are used wisely in supporting the poorest and most vulnerable children from all around the world.
The charity has changed the lives of thousands of children over the years, through support in areas such as education, vocational training, feeding and welfare care. 
John received his award at this week's full meeting of Coventry City Council from Lord Mayor Cllr John McNicholas, where councillors heard that as well as overseeing the charity's work at home, John spends several weeks each year travelling and building connections which allow Global Care to support children in some of the world's most fragile states – including Syria and South Sudan.
The charity also runs shops in Coventry and Bulkington that support the charity and offer opportunities for vulnerable adults in the area.
Part of the citation which explains why John was given the honour, says: "John is highly dedicated, leads by example and is very person-centred in his approach and his dedication is so much encompassed in our Coventry's commitment to Peace and Reconciliation. 
"He has invested so much of his time, efforts, and resources to help better the lives of young children in Coventry and across the word; his actions truly reflect his character, and he is a worthy recipient of this Coventry Good Citizen Award."
If anyone would like to nominate someone for a Good Citizen Award they can fill out an online application.