University of Manchester offers Indian master's students fully-funded scholarships for women in STEM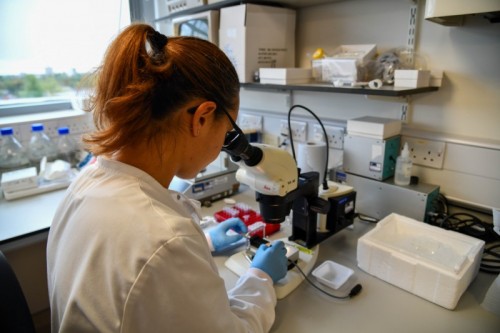 The University of Manchester is offering five fully-funded British Council scholarships for women in STEM (science, technology, engineering and maths) master's degree students from India and other countries in South Asia.  
The scholarship aims to increase opportunities for women and girls studying in those fields and will cover full tuition fees and most expenses associated with study overseas including flights, visa and a monthly stipend, with provision also made for accompanying children.
According to data from the UN Scientific Education and Cultural Organisation (UNESCO), fewer than 30% of researchers worldwide are women and only 30% of female students select STEM-related fields in higher education. Globally, female students' enrolment is particularly low in information and communications technology (3%), natural science, mathematics and statistics (5%), and engineering, manufacturing and construction (8%).
David Polya, Faculty of Science and Engineering Associate Dean for Internationalisation and Professor of Environmental Geochemistry at The University of Manchester, said: "As the world's top university in the Times Higher Education (THE) 2021 impact rankings for action on sustainable development goals (SDGs), The University of Manchester is one of the world's leading research institutes. This scholarship is symbolic of our core social responsibility goals. With the new scholarship offering we hope we can help to further address the gender imbalance seen within STEM subjects alongside giving a passport to a successful career and a lifetime of achievement. We are also particularly proud of our further involvement, led by Dr Laura Richards, partnering with the British Council and India's Department of Science and Technology (DST) on the GATI (Gender Advancement through Transforming Institutions) project advancing women in STEM in India."
The University of Manchester, led by President and Vice-Chancellor, Dame Nancy Rothwell, has a proud history of innovation in STEM. Manchester was the birthplace of the nuclear age, when Ernest Rutherford's pioneering research led to the splitting of the atom. The computer revolution started here in June 1948 when a machine built by Tom Kilburn and Sir Freddie Williams, known affectionately as 'The Baby', ran its first stored program. More recently, it is known as the University that isolated graphene, the material of the future, and for its leading role in informing climate change and energy policy, notably through the Head of the School of Engineering, Professor Alice Larkin.