Calling all empty nesters! Have you considered fostering?

Posted on Thursday 4th November 2021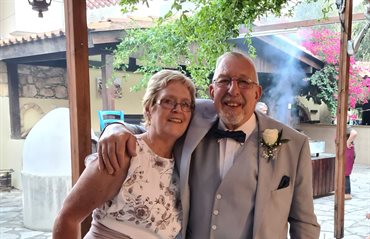 Blackpool Council is asking 'empty nesters' and those wanting a change of direction to consider fostering.
Many families in Blackpool will have seen their children leave home for university and may be experiencing what's known as empty nest syndrome. This occurs when children have grown up to the point of becoming adults and 'leave the nest' to begin their own independent lives.
The council is encouraging these people to consider fostering so that they can provide a safe and loving environment for children and young people in Blackpool.
Many people have been feeling reflective during the pandemic and are considering a career change. They may be looking for a new job or direction and want something meaningful where they can make a difference in the world.
There are many ways that people can help children in Blackpool who need a safe and stable home to live in.
Foster carers choose the type of fostering that is most suited to them and their family life. They can provide a child or children with a home for a few weeks, months or even years.
There are a number of children and young people in Blackpool at any one time who find themselves for different reasons in need of a loving and stable family home.
By choosing to be a foster carer, people can offer children security and stability and help them to reach their full potential in life.
Margaret and Graham started fostering earlier this year. They have three grown-up children and nine grandchildren.
Margaret said:
"Graham has talked about fostering for years but with us both working, I said we couldn't do it as I didn't realise you got an allowance for being a foster carer.

"We've got lovely kids and grandchildren and they all come from loving backgrounds. We have got a big family – there's 17 of us when we are all together!

"We all support each other so we just wanted to give others a chance in life like we have done with our own children.

"It is very rewarding to see you're making a difference whether that's to a child or a young person."
Cllr Jim Hobson, Blackpool Council Cabinet Member for Children's Services, said:
"With lots of young people heading off to university to start their next big adventure, parents and carers may well be thinking that the house feels too quiet and empty.

"An ideal opportunity for any parents finding themselves in this position is fostering. If you don't like the thought of having an empty house, this is one way of keeping the fun and laughter in your home while supporting a child or young person in need.

"If you have parenting experience to share then your experiences and skills mean that you'll be able to make a real difference to nurture a child or young person and help them get a better start in life.

"You will be supported financially, professionally and emotionally with guidance every step of the way. If you think you could make a difference then please get in touch."
Foster carers benefit from excellent training and a full package of support, including enhanced generous allowances, regular support groups, peer mentors for new carers, an out of hours support and advice line, and a dedicated supervising social worker.
The help and advice offered by the experienced support team is tailored to each foster child and fostering family.
For more information, visit www.blackpool.gov.uk/fostering or call 01253 420222.

Posted on Thursday 4th November 2021