Kresen Kernow to mark St Piran's Day with celebration event and unveiling of new stained-glass window
Kresen Kernow will be hosting a St Piran's Day celebration on Saturday March 5, with free family workshops and performances.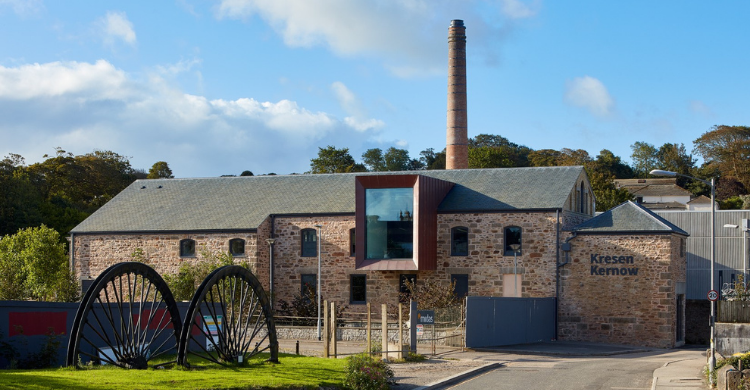 Photo credit – Phil Boorman
There will also be an opportunity to celebrate the unveiling of Kresen Kernow's latest addition 'Tre' – a new stained-glass window by Cornwall-based artist Abigail Reynolds linking medieval Cornish history and the themes of home and homecoming.
The artwork will be unveiled at 10am, with workshops taking place between 10.30am and 3pm and a performance from The Story Republic at 12.30pm. Later in the day, Abigail Reynolds will take part in a discussion about the artwork with Sir Nicholas Serota, chair of Arts Council England.
Find out more about the events planned at Kresen Kernow for St Piran's Day including how to book tickets for the free 'In Conversation' event
Stephen Rushworth, Cornwall Council cabinet member for economy, said; "St Piran's Day is a fitting occasion to unveil this stunning piece which brings together associations from the oldest Cornish texts in existence."
'Tre' – which will be situated in the large library window at Kresen Kernow – is built from a constellation of references reaching back to medieval times. These inform readings of the Cornish landscape, which focus on the circle as a form and a concept. The images in the window are disrupted by green glass roundels which have been made from sand and seaweed collected from Cornish beaches: if you look through them, you are looking at Cornwall through itself.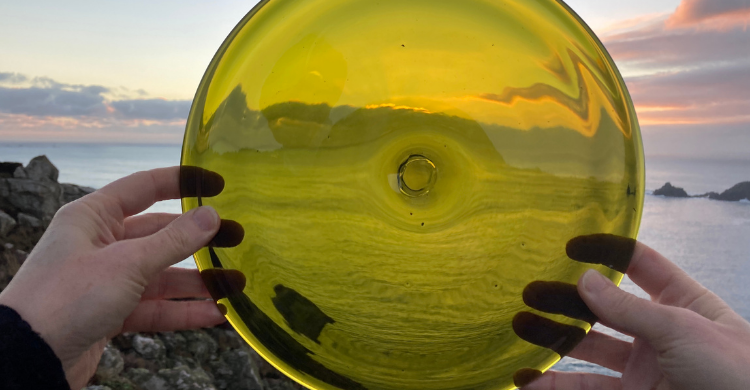 Photo credit – Abigail Reynolds
Abigail Reynolds, artist, said; "I am delighted to have been awarded this major commission. It is a way for me to think about Cornwall, where history is uniquely embedded in the landscape. My research at Kresen Kernow both in books and talking to people about our home, Cornwall, revealed many stories I just didn't know, which I share in a small book that accompanies the work."
Funded by Arts Council England and the National Lottery Heritage Fund, the Dehwelans project to celebrate the 2021 Out of the Ordinary exhibition included a series of writing workshops with participants from across Cornwall and beyond, and the publication of an anthology of their writing.