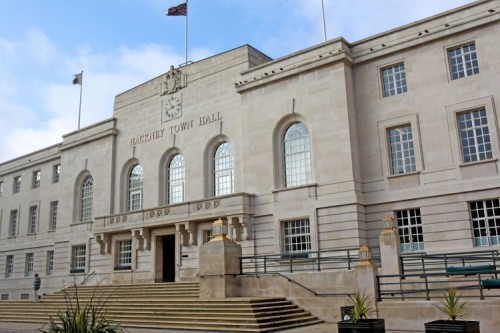 We've now experienced two traumatic years of the Covid pandemic, and we – as a Council – continue to remember everyone who has died and those impacted by the loss of a loved one. 
Residents are experiencing some of the toughest economic impacts in a generation, and the Council will do everything in its power to protect the most vulnerable and the services they depend on.
The pandemic has also taken an unprecedented toll on the Council's finances. We experienced a serious loss of income and there remains a rising demand in adults' and children's social care; and from residents seeking housing and welfare support. We are also supporting more children with special educational needs than ever.
We continue to suffer from the impact of the criminal cyberattack that affected most of our IT systems and I know this has knocked trust and confidence in the Council. We are making substantial investments in our recovery, accelerating our technology plans and working with industry leading experts to ensure that we have the modern, user friendly systems we need to continue to improve our services to residents and the best possible cyber protections in place. All of our services are now available to residents, but I know it can still be challenging and  in a number of key areas our service teams are continuing to work hard to address backlogs of work that occurred as a result of the attack and we are continuing the work to restore full system functionality. Throughout our recovery work we have prioritised residents in greatest need – including housing benefits and other financial support. 
Given the cost of living crisis, we are also working hard to ensure that the Government's Council Tax rebate – of £150 to residents in Bands A-D homes –  is distributed quickly. We're encouraging residents to sign up to pay Council Tax by Direct Debit to speed up receipt of this payment.
We have less money now than in any other time in recent history to maintain our vital services you rely on. This means that, like most other councils, we will have to raise Council Tax this year – by 2.99%. 
We know any rise can have an impact on those on fixed incomes but it is absolutely necessary to fund services – which remain exceptional value-for-money – such as bin collections, street cleaning, social care, youth services, adult and children's social care and helping homeless people.
This increase is something we do with extreme reluctance – but the Government expects us to and allocates us money on the assumption we do it. However, 29,000 of our most vulnerable households will be protected through the Council Tax Reduction Scheme, which also exempts care leavers in Hackney and of course our discretionary grants. We will also focus on long term poverty reduction, including tackling holiday hunger, the digital divide and fuel poverty.
Despite the financial strains, we remain ambitious for the borough and continue to deliver for our residents. In the past year, we: opened the new Britannia Leisure Centre; started major improvements to our town centres; planted thousands of street trees; refurbished our play parks and public toilets; hosted pop-up community vaccine clinics to help thousands get their jabs; supported 20,000 families facing holiday hunger; delivered our first high-needs rough sleeper housing with support scheme; supported hundreds of people into employment, training and apprenticeships; prevented homelessness for 700 households, assisted 450 people either rough sleeping or at imminent risk of rough sleeping, backed our cultural sector to reopen through a dedicated grant; and made £1m of additional investment in Housing Services to clear the repairs backlog caused by the pandemic.