Election for a councillor for Lyme and Charmouth ward
Local people of Lyme Regis and Charmouth ward will go to the polls on Thursday 7 April 2022 to elect a councillor for Dorset Council.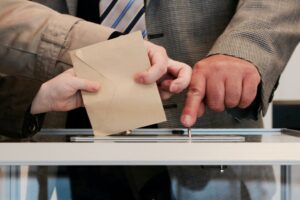 Information is available on the Dorset Council website of who can stand for election, the nomination process and what councillors do.  There is also practical information on the time commitment, allowances and support provided for councillors.
Jonathan Mair, Corporate Director for Legal and Democratic Services at Dorset Council, said: "Councillors play a key role in Dorset and are the voice of the community, representing local people.
"They help shape future services by collectively carrying out policy making and contributing to the formation and scrutiny of the council's policies, budget and strategies. By representing the views of local people, councillors ensure that local interests are heard."
To stand as a candidate in the upcoming election nomination forms must be submitted by 4pm on Friday 11 March 2022.  More detailed information is available at: www.dorsetcouncil.gov.uk/elections