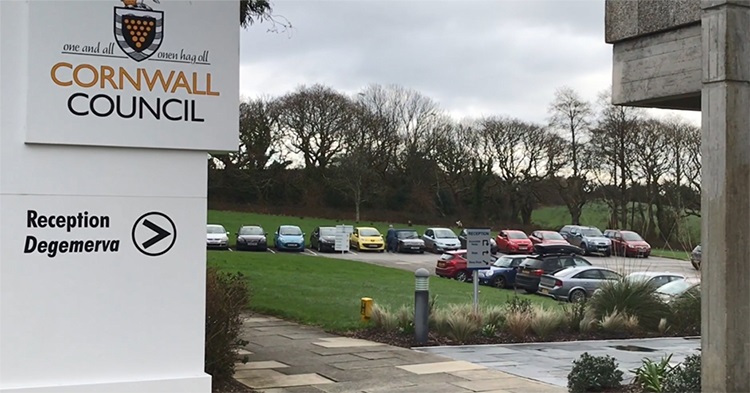 Members at today's Extraordinary Cabinet meeting (March 4, 2022), thanked everyone for the huge efforts that have been made in exploring every avenue to try and find ways of keeping the leisure centres in Falmouth and Wadebridge open.  
Bids to run those leisure centres were invited and a procurement process was launched after the Council confirmed it is not in a financial position to be able to provide extra on-going funding to keep them open.  
After reviewing all the bids to take on and run Ships and Castles Leisure Centre in Falmouth and finding that none were economically viable to the Council, the Cabinet reluctantly took the decision to cease the procurement process and close the centre with a view to developing alternative options for leisure provision for the Falmouth and Penryn area. 
Ships & Castles will remain open until March 31, 2022. The Council will support current operator GLL (Greenwich Leisure Limited) during the subsequent decommissioning process and provide support for the affected staff.
Wadebridge Leisure Centre will remain open while work continues to progress a potentially economically viable bid to run it longer term with a decision on the outcome to be made in the next few weeks. 
Cabinet Portfolio holder for customers Richard Pears said: "We want to thank those who have come forward to offer solutions after we committed to explore every avenue and involve local communities in what happens to their leisure centres. 
"We are grateful for all of the hard work that all of the bidders have undertaken to respond to the procurement processes for Wadebridge and Falmouth. 
"Unfortunately, the bids received to run Ships & Castles were assessed as not being economically viable to the Council because they do not fall within the available budget." 
"These are very difficult decisions that are also being faced by other local authorities. We have to ensure our critical services and statutory obligations are met – bearing in mind that there is no statutory requirement for local authorities to provide leisure services."  
The Cabinet agreed that an options analysis should be undertaken on the future use of the existing site and/or alternatives for leisure provision in the Falmouth and Penryn area and for the Council to work closely with partners and local stakeholders to develop plans for a fit for purpose alternative that can be brought forward. 
Councillor Pears added: "We are committed to continue to work with the community, partners and stakeholders to develop plans for an alternative leisure offer."  
The Council will work with the two local schools currently using the Ships and Castles Leisure Centre for swimming lessons, to find and put in place suitable alternative arrangements.  
The Council has already secured a way forward for Saltash Leisure Centre and we are continuing to work with the Trust that owns Launceston Leisure Centre.  
Story posted 04 March 2022