Students showcase fashion collection at famous Luton Hoo
Fashion students from the University of Bedfordshire recently presented a twenty-piece collection to VIP guests at the prestigious 18th Century Luton Hoo Hotel.
Last month, students from across all three years of the University's undergraduate Fashion Design course displayed their collection to members of The Feltmakers of London Livery as part of the club's annual luncheon.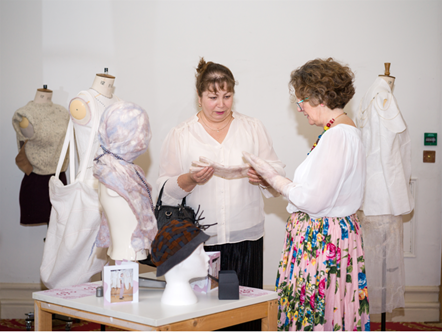 The collaborative collection was made for the club's Felt Felt: Second Skin exhibition and virtual fashion show, displaying pieces that had been designed and made by the fashion students using both traditional and experimental felt-making techniques.  
Beverley Bothwell, Senior Lecturer and Course Coordinator for BA (Hons) Fashion Design with the School of Arts & Creative Industries, said: "It has been an absolute honour to have been invited by The Feltmakers of London to develop this collection in celebration of Luton's millenary history."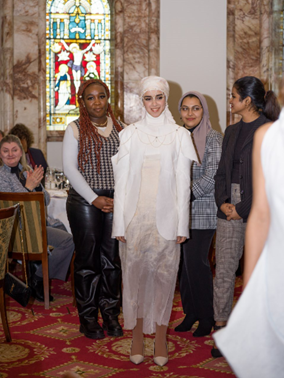 The students were invited to be a part of the event by The Feltmakers Luncheon organiser ViViane Vayssieres.
Third-year Fashion Design student, Natalia Miotk, shared her excitement after this special occasion, saying: "As a student fascinated by textiles and their textures, the felt project was a great opportunity to discover new techniques, materials and processes.
"Being able to represent my work at Luton Hoo in front of The Feltmakers of London Livery was an immense privilege and unforgettable experience."
Fellow third-year Fashion Design student, Diana Manoela Varga, added: "Working as a team for the felt project was a unique experience ending with an event set within a beautiful location – sharing a story about creativity, sustainability, collaboration and friendship."
Throughout the event, Hugh Quberzky – a third-year Photography student – documented the event by taking pictures. He also organised a pre-event photoshoot with the photos showcased as part of a special 'Lookbook', displayed during the exhibition.
All photos credited to Hugh Quberzky