New app launched to help safeguard local heritage
People across Eden are being invited to help protect their local heritage as part of a joint project from local authorities across Cumbria.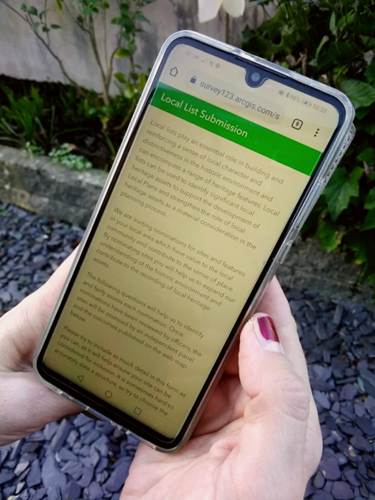 A new app – launched on Friday 26 November – enables the public to pinpoint places they would like to see safeguarded. Photos and location details can be uploaded from phones, laptops and tablets.
It is hoped the app will encourage people to take part while out and about, by nominating anything from a park to a pub, garden, house or historic street sign.
You can find the app at www.eden.gov.uk/local-heritage-list.
Cumbria has secured £70,000 from the Department for Levelling Up, Housing & Communities for its county-wide Local Heritage Listing campaign. The Government's £1.5 million campaign is designed to help protect the "commonplace or everyday" heritage assets valued by people locally but with no existing protection under planning law. Nominations will be considered in spring 2022.
A non-designated heritage asset can be anything from a piece of street furniture to a house designed by a local architect or lived in by someone noteworthy; an old pub or barn; a park or garden; a statue or carving; or a site with importance for agriculture, commerce or industry. Anywhere or anything that a local community thinks deserves to be protected.
The Local Heritage Listing campaign will allow people across Cumbria to have their say on the places and features they cherish and why they should be protected for future generations, by being placed on a Local Heritage List for the county.
Historic England's advice on Local Heritage Listings states that, once finalised, Local Heritage Lists are to be linked to the mapping systems used by planning authorities, like Eden District Council, to ensure that "planning applications affecting locally listed assets can take full account of the significance the community attaches to those assets."
For more information, and to list your favourite local heritage asset, visit www.eden.gov.uk/local-heritage-list.
ENDS