The first ESNEFT patient to receive a new antibody for COVID-19 has spoken of her relief at being able to have the treatment when she caught the virus.
Tracey Reinman lives with Crohn's disease. The condition means she's extremely vulnerable and has spent much of the last two years feeling "terrified" of catching COVID-19.
Although she's had three doses of the vaccination and will have the booster too, the risk of the virus poses a very real danger for the 38-year-old as she has to take daily immuno-suppressants.
Tracey is one of many people on the vulnerable patient list for shielding, and also for a new COVID-19 antibody treatment called nMABS (neutralising monoclonal antibodies).
Although the civil servant had avoided COVID-19, she tested positive in January. She felt was breathless and felt exhausted, needing to sleep most days.
Tracey said: "I'd been terrified of COVID as I'm extremely vulnerable, so when a nurse from Ipswich Hospital called me to say I could have the antibody infusion when I tested positive I immediately said yes."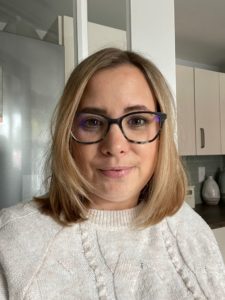 Tracey Reinman
Tracey had the treatment through a 30-minute drip and said it really changed how she felt very quickly.
"I didn't have to sleep all day – which I'd been doing – and definitely felt better. I'd been using an oxygen monitor to check my levels and I was at the bottom of what it should be, but within two days of the infusion it started coming back up.
"I'm so pleased I was able to have it and just so relieved it was an option."
Tracey was ESNEFT's first patient to have the nMABS treatment which works by binding to the spike protein of COVID-19 – also called SARS-CoV-2 virus – blocking entry into healthy cells and clears the cells infected.
It's one of the latest treatment for patients who catch COVID-19 and helps prevent them being admitted to hospital, with over 250 ESNEFT patients having had the treatment so far.
Lauren Hoare, consultant acute physician and Divisional Director for Medicine at Ipswich Hospital, said: "We're so pleased to be able to offer this treatment for patients who need it. As Tracey has experienced – the nMABS treatment really does help prevent a vulnerable patient becoming poorly with COVID-19.
"We've had many patients have the treatment so far and we know it works."