Apprenticeship Open Day – Bradford College
Join the Apprenticeships Team and local employers who are actively recruiting apprentices.
Join us at Bradford City Football Stadium, Valley Parade, BD8 7DY
Speak to our team to find out more information about apprenticeships and the opportunities that are available. There will also be employers from different sectors attending who are looking to recruit an apprentice.
We offer apprenticeships in:
Motor Vehicle
Engineering
Construction Trades
Pharmacy
Dental
Healthcare
Management
Business Admin
Customer Service
Hairdressing & Barbering
Air Conditioning
Security Systems
Early Years & Teaching
Please email apprenticeships@bradfordcollege.ac.uk or call 01274 728316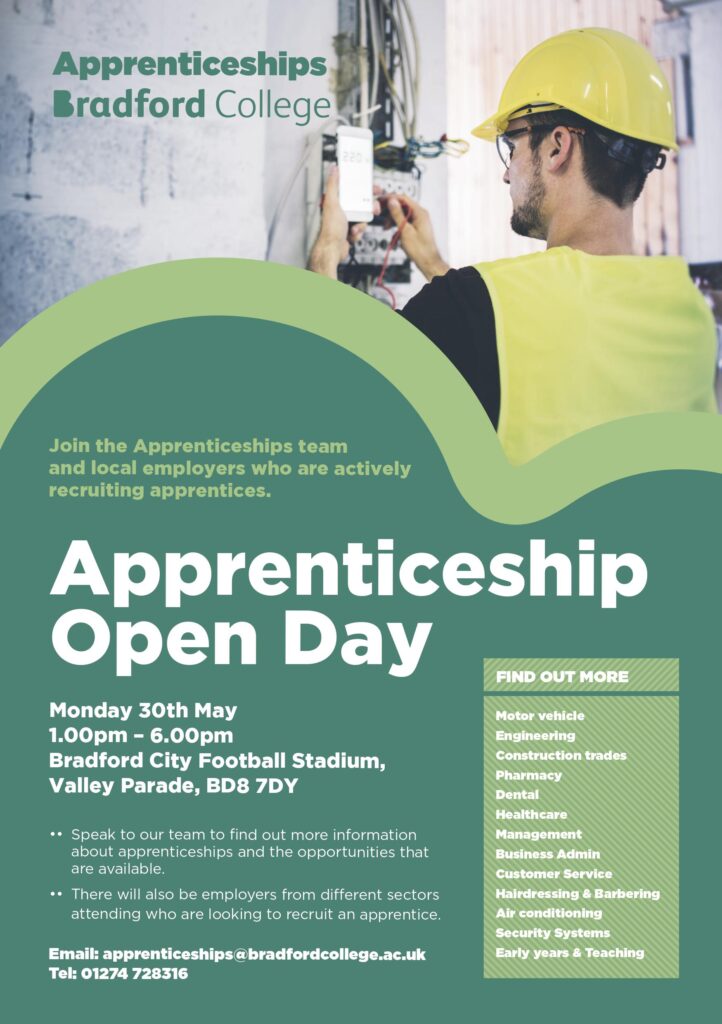 We use cookies on this website to enhance your user experience For a complete overview of all cookies used please see your personal preferences
The cookie settings on this website are set to "allow cookies" to give you the best browsing experience possible. If you continue to use this website without changing your cookie settings or you click "Accept" below then you are consenting to this.