Devon
Dedicate a Devon primrose to a social care worker for the Social Care Day of Remembrance and Reflection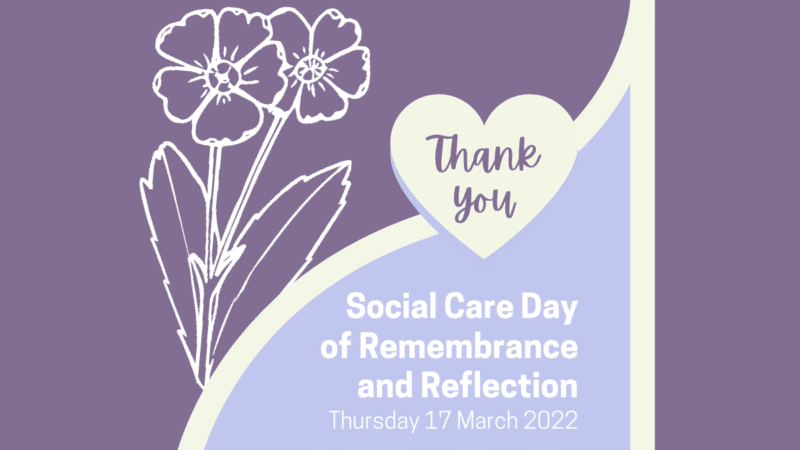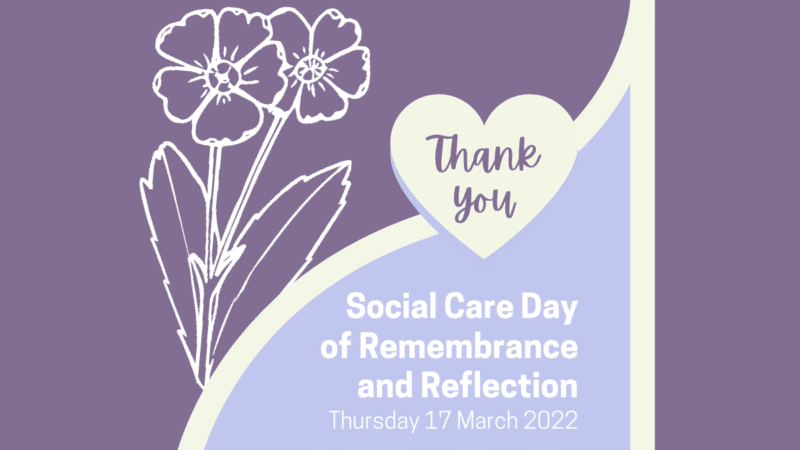 The COVID-19 pandemic has been difficult for everyone, and particularly those working to protect Devon's most vulnerable residents.
Now, as the second anniversary of the first lockdown approaches, the Social Care Day of Remembrance and Reflection (Thursday 17 March) gives us the opportunity to honour the vital work the social care sector has done to keep people safe and well, and to remember the people working in social care who we have sadly lost during pandemic.
People in Devon are encouraged to take part in the day by displaying the county's flower, the primrose, as either a tribute to a lost loved one, a thank you to a care worker who has provided vital support to you or someone you know, or a well done to a colleague who worked hard to help keep the people they support safe during the pandemic.
There's a special 'Devon primrose' Social Care Day of Remembrance and Reflection graphic and profile picture available to download to use on social media, as well as an A4 poster to print and display.
Councillor James McInnes, Devon's Cabinet Member with responsibility for adult social care, said:

"The shared priority for the social care sector is to protect and support the most vulnerable in our communities, and the great skill, determination and dedication of Devon's social care workforce is a vital part of this.

"The COVID-19 pandemic continues to cause unprecedented challenges, and despite the unrelenting pressure, the care sector responded with unwavering fortitude, professionalism and quality, which is inspirational.

"I want to thank everyone involved in providing adult social care services in Devon, and in particular the 23,000 frontline care workers in the county, working all hours and putting their own safety second to the needs of the people they support, keeping our most vulnerable residents safe, well and cared for.

"I encourage care providers, care workers and everyone who wants to show their support for the social care sector to use the Devon primrose on this special day.  We want to honour the great commitment and compassion Devon's social care workers have shown in supporting residents at the frontline of the COVID-19 pandemic and recognise the vital work they continue to do to keep people safe and well."
Lucy Bull, who represents the Devon Care Homes Collaborative, said:

"It is lovely to see social care workers recognised in this way.

"It has been an extraordinary time for us all in adult social care and for us to pause and reflect on this is very special.

"Whilst restrictions in the wider world are relaxed, care workers continue to work hard to keep residents safe.

"Devon Care Homes Collaborative is striving to ensure that carers receive a fair wage, so that the true value and contribution of care work is accurately reflected in their salary.

"When you see a Social Care Day primrose this week, consider the impact each carer has on the most critically vulnerable in society and join us in giving thanks for them.

"There is so much more work to be done to ensure adult social care is valued properly and this special primrose is a step in the right direction."
The Social Care Day of Remembrance and Reflection is being co-ordinated nationally by Skills for Care in collaboration with partners from across the social care sector.
A special event is being held in London and live streamed online, to pay tribute to the work of the dedicated social care workforce throughout the COVID-19 pandemic.
Minister of Health and Social Care Gillian Keegan is attending to lead the thank you messages. 
And representatives working at all levels from across the sector have been invited to share their own experiences of the pandemic, and personal reflections.
The event will conclude with a poem dedicated to the social care workforce and a minute's silence.
The Care Workers' Charity is also gathering people's stories and tributes via their online Memorial Wall and Thank You Wall to show the commitment and sacrifices the social care workforce has made.
Download the special 'Devon primrose' Social Care Day of Remembrance and Reflection graphic, profile picture and A4 poster.
Throughout Social Work Week, Monday 14 to Friday 18 March, we will be sharing videos from our Love Care programme, which aims to celebrate and raise the profile of the care workforce as critical and valued profession locally and nationally.
To find out more about careers in care please contact Proud to Care Devon.