Literary experts to discuss process behind storytelling
The University of Bedfordshire will be hosting a panel of three local and successful authors – Toby Litt, Adam Croft and Emily Short – for a free online literary-themed event, as part of its long-standing Beds Talks programme.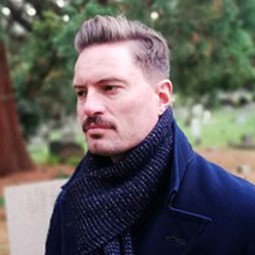 This event has been organised by Dr Tim Jarvis – Lecturer in Creative Writing with the School of Arts & Creative Industries – and the University's Creative Writing team. This instalment of the popular Beds Talks series will involve presentations from each author, a round table discussion about the topic and a Q&A session which the audience can partake in, delving into the ins and outs of progressing from writing to book publishing – including traditional methods to self-publishing and new media.
Beds Talks is a series of free public engagement events from the University of Bedfordshire, sharing research and knowledge with the wider community. This particular event, Telling Stories, is guaranteed to fascinate anybody interested in literature and publishing, with the opportunity to pose questions to the guest speakers. Authors appearing on the panel include Bedford-born short story-teller Toby Litt, University honorary and crime fiction writer Adam Croft, and interactive fiction 'modeller' Emily Short.
Ahead of hosting the event, Dr Jarvis said: "I'm looking forward to introducing this guest panel to our audience of students, staff and the public as it's sure to be a really insightful event. Those with an interest in local heritage, creative writing and modern publishing practice are sure to find this discussion engaging and entertaining as it provides an exclusive insight into the workings of contemporary literature."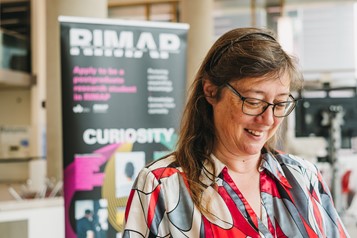 This Beds Talk event will support the University's Research Institute for Media, Art & Performance (RIMAP) in its Literary Bedfordshire project – an initiative which aims to identify and excavate the literary heritage of the county.
Professor Alexis Weedon, Director of RIMAP, commented: "It's fantastic to be able to collaborate on this event with a selection of our region's celebrated modern day authors. All three have a different story and experience to tell, and I hope their backgrounds will help inspire future literary stars."
People interested in this event can register by signing up for a free ticket via Eventbrite. Guests will receive a confirmation message and a joining link will be sent to their email address nearer to the day of the event.
For more information about upcoming events hosted and organised by the University of Bedfordshire, visit: www.beds.ac.uk/events