University launches bioscience showcase for British Science Week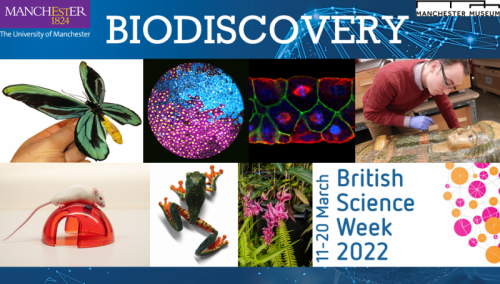 You can meet Dmitri, Manchester Museum's very own Spider-Man and find out about animal research at the University, and how it contributes to globally important breakthroughs in medical science.
Insights are provided into visualising nerve regeneration, how to grow stem cells in the lab and how we can communicate health through the medium of comics with graphic medicine.
And Professor Dan Davis tells us about his new book the 'Secret Body' and startling new discoveries in human biology.
Organiser Dr Shazia Chaudhry said: "We've been working with staff and students from across the University with this celebration of the biosciences.
"It's all about fostering enthusiasm, fun and discovery in science. We're very proud of what we have achieved and hope it will encourage school children and the wider public to explore science. 
"You never know, these resources could inspire our scientists of the future!"