Cllr Spencer Flower – Welcome to the spring 2022 edition of Dorset Council News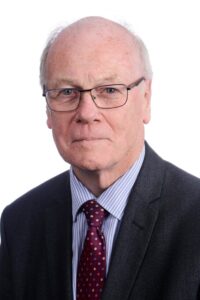 We continue to focus on delivering and maintaining the best possible services for Dorset.

Two of the matters that have the biggest impact on this are our finances and
how we develop the local area.
We have set our budget and council tax for 2022/23 and you can find out more on
page 4. Social services represent almost two-thirds of our net spending. The Government has confirmed that Dorset Council will receive an additional £10.4 million in 2022/23, which was more than we had anticipated. Whilst this is good news, much of this is one-off funding so I will continue to lobby for fairer funding for Dorset.
I am also in dialogue with Government for a change to the national planning framework. The current method all councils follow is about chasing housing targets, set nationally, rather than being based on sustainability and local needs.
The council received an unprecedented 9,000 responses when we consulted on the draft Local Plan. We have listened carefully to your views.
We need a bold and ambitious alternative to the way we develop our new Local Plan, and I am in discussion with Michael Gove, Secretary of State for Levelling Up, Housing and Communities. I have proposed that Dorset Council pilots a radically different approach, one that gives us protection from over-development and recognises the climate and ecological emergency.
Whether it is about the future shape of the area, fairer funding, economic growth or community wellbeing, I am committed to the best for Dorset and will continue to lobby at a national level for this beautiful area and the people who live here.
Councillor Spencer Flower, Leader of Dorset Council