Mole Valley Life Hosts Digital Transformation Event at Dorking Halls in Partnership with UKTelehealthcare
In readiness for the nationwide analogue to digital upgrade, Mole Valley District Council's Lifeline Alarm and Technology Enabled Care (TEC) service provider, Mole Valley Life, hosted a digital transformation event in partnership with UKTelehealthcare, at Dorking Halls in Surrey on Tuesday 15th March.
The event was well supported with 100 plus delegates, over 30 exhibitor stands and guest speakers from the NHS Transformation Directorate, the Local Government Association, Mole Valley District Council and Surrey County Council. During the course of the day, visitors had the opportunity to meet with experts in their respective fields (including national communications providers), network with health and social care colleagues and receive the latest digital transformation guidance.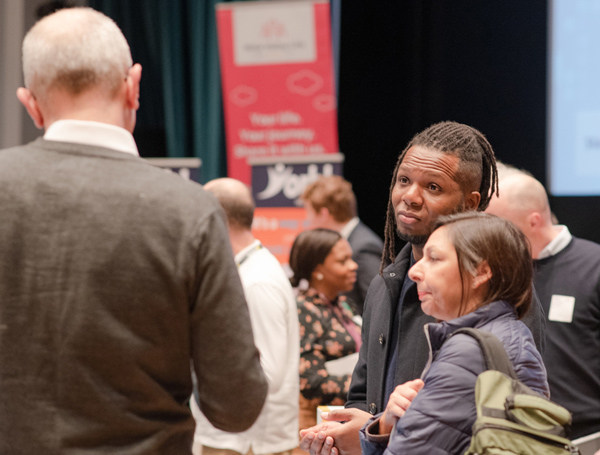 Councillor Stephen Cooksey, Leader of Mole Valley District Council, said: "With the national digital communications upgrade already in motion and set to complete by the end of 2025, we were delighted to be working in partnership with UKTelehealthcare to host yesterday's informative event, which shone a light on digital transformation.
"Mole Valley Life and Surrey County Council's presentation on their proactive and preventative 'Enabling You with Technology' pilot demonstrated how digital technology can be harnessed to empower individuals to live safe and well at home for longer. With an ageing population and a stretched health and social care system, it is vital that we continue to work together and utilise the opportunities presented by digital technology to better support individuals."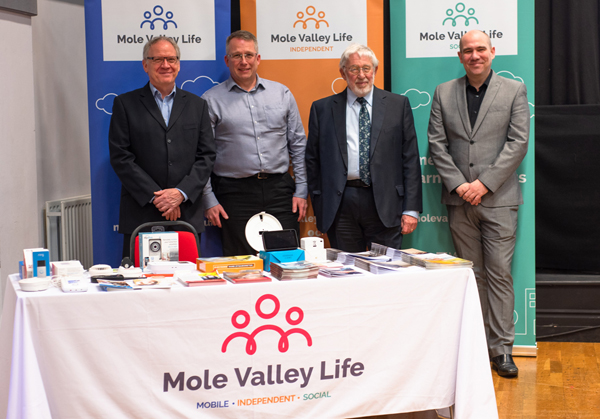 UKTelehealthcare's Managing Director, Gerry Allmark said: "We would like to thank Mole Valley Life for hosting this important Technology Enabled Care Services (TECS) event in Dorking, which gave TECS providers, suppliers and other health and care professionals the chance to engage with the communications providers to help plan for the safe transfer of telecare service users from the old analogue lines to the new digital services."
NHS Transformation Directorate, DHSC/NHS E&I Joint Unit's, Michael Swaffield said: "NHS Transformation Directorate was keen to support this event as it brought together service providers and suppliers to discuss the opportunities for telecare and the vulnerable people who use those vital services.  We are also co-ordinating a Telecare Stakeholder Action plan for the digital switchover which will outline work by a range of partners and be available in the next few weeks."