Cornwall
St Ives School plants 2,000 trees as part of G7 Legacy Project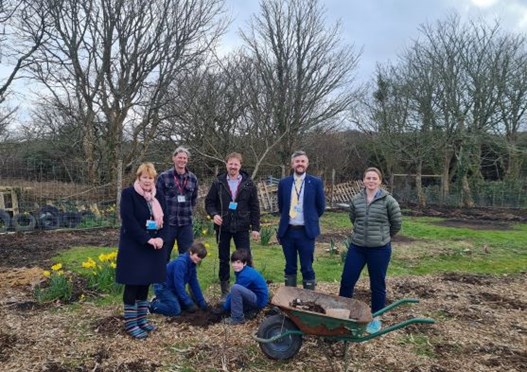 Pupils at St Ives School have been planting thousands of trees as part of a G7 Legacy Project.
The mini forest of 2,000 native trees has been planted on the secondary school site to create an 800 square metre outdoor classroom that whole classes can use.
It will be counted towards the Forest for Cornwall which Cornwall Council is leading to help support our environment, absorb emissions and tackle climate change.
Cornwall Council Leader Councillor Linda Taylor met St Ives School pupils and staff and St Ives MP Derek Thomas who all took part in the planting last week.
Cllr Taylor said: "This is a great project to enable the pupils of St Ives School to learn about tree planting and to get involved in caring for the trees, their environment and to engage with tackling climate change.
"I look forward to seeing this mini forest develop in the coming months and years and hope there are many opportunities for the pupils to enjoy it. As the proverb says, a society grows great when old men plant trees whose shade they know they shall never sit in."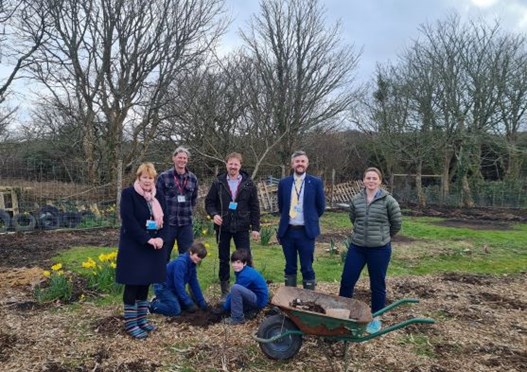 St Ives School headteacher James Butterworth said: "Our Mini Forest will have a big impact on mitigating climate change, and has tangible benefits of improving air quality, noise reduction, becoming wildlife havens and places for wellbeing, and will be a location for outdoor classroom activities."
The G7 funded project has been supported by Cornwall Council's Forest for Cornwall team, the Woodland Trust and Tree Investment Ltd based in Tintagel.
Story posted March 16, 2022