Have your say on the importance of Cornwall's historic environment and how it can help shape Cornwall's future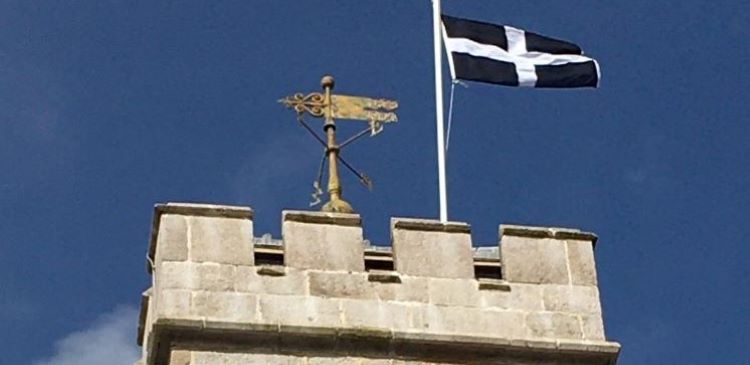 Heritage is not static and one day it will tell our story too. 
Cornwall's landscape, buildings and environment are at the heart of a new strategy designed to help plan for Cornwall's future, meet the challenges of the climate change emergency, and reverse the decline in our wildlife.  
Residents and organisations in Cornwall are urged to have their say and give their thoughts on how a deeper understanding of how our historic environment has evolved can best shape and protect Cornwall's heritage, and fuel opportunities to increase Cornwall's prosperity and distinctiveness for the future.  
Heritage at the Heart of an Evolving Cornwall: A Strategy for Cornwall's Historic Environment (2022 – 2030) | Let's Talk Cornwall is now available on the Let's Talk Cornwall website. 
Martyn Alvey, Cornwall Portfolio Holder for Environment and Climate Change said: "In order to make good decisions about how Cornwall embraces change in the future we need to understand its past. Our heritage matters and is something that many of us are rightly proud of. It is not just about beautiful buildings. Many of the landscapes that we may think are natural have often been shaped by human activity that tells the story of our place. These stories are integral to our identity, and should be cherished, but equally it is important to recognise that heritage is not static. It can look forward just as much as it looks back and can adapt and evolve to reflect societal and, increasingly, the climate changes, that we are all facing up to."   
"We live in a changing world and our historic environment will undoubtedly change due to the impacts of climate change, including the necessary mitigation and adaptation measures we have to take. The real power of heritage and our historic environment is how it can form the backbone of healthy, vibrant, and prosperous communities. I believe this strategy offers a modern and interactive approach to how we can build on our unique heritage to offer solutions for the future of our communities that enhance our historic environment."  
"I urge you to read the strategy and feedback to help shape it." 
Developed in consultation with the Ertach Kernow Board that includes representatives from across the heritage sector, the historic environment strategy is a framework for cooperation and collaboration towards a common vision.  
How we have valued heritage in the past has influenced the heritage that has survived to the present day. Valuing Cornish distinctiveness, how Cornwall has been shaped by the interaction between people and place over millennia, is one of the objectives of the strategy and we are at the same time launching a report on Cornish cultural distinctiveness and guidance on carrying out assessments of distinctiveness alongside the strategy.  
The draft strategy Heritage at the Heart of an Evolving Cornwall: A Strategy for Cornwall's Historic Environment (2022 – 2030) | Let's Talk Cornwall is available on the Let's Talk Cornwall website. The deadline for completing the consultation questionnaire is 12 noon on Friday 22 April 2022.  
 Story posted 15 March 2022