Successful Hackney High Streets and Town Centres Fund bids revealed with Council set to award £500,000 to businesses as part of fair recovery work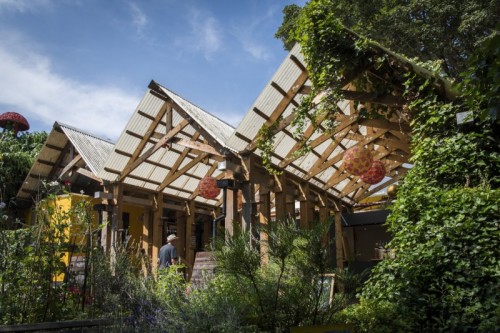 Alive and Kicking were awarded funding and will be opening a 'sports ball library' from their Hoxton Street shop, allowing people to borrow a ball for free and use it on one of the 11 playgrounds and sports courts in the surrounding area.
Ben Sadler of Alive and Kicking said: "We're absolutely delighted to be part of a community-wide initiative to drive engagement on the High Street and we look forward to playing our part by increasing local community and visitor access to sport. In the run up to, as well as during and after the Women's Euros, hosted in England, the public will be able to borrow unique ethical balls, designed by young people in Hoxton and produced by Alive and Kicking, for free. They will then be able to use them in the play areas and courts that surround Hoxton Street."
Also coming to life will be a project from Lower Clapton café LELE'S to provide a safe space for women to come together and learn how to cook vegan food.
Valentina Fois of LELE'S said: "These vegan cooking classes are open to any resident in Hackney and our aim is to provide a safe collaborative space for people from all walks of life. We feel passionately about promoting mental health and wellbeing and hope this initiative will serve our local community well."
While the Stoke Newington Business Association will be progressing their See you in Stokey campaign, a project bringing together businesses to create artwork, events, and a website to generate trade and aid community cohesion.
Heidi Early of the Stoke Newington Business Association said: "Our See You in Stokey campaign has already started to bring so many groups of people together in the community and the funding allows us to take this forward with a new website and events that we hope will benefit everyone in the area."
Other successful projects include female-led café Brunswick East transforming an unused Gillett Street roof into a food-producing allotment, Mortar Studios creating a Hackney Downs Business Network and Stokey pub The Auld Shillelagh putting on a series of concerts featuring Irish musicians.  
A full list of the successful projects can be found on the Hackney Business Network website.