Students progressing due to excellent provision during the pandemic

Posted on Tuesday 12th October 2021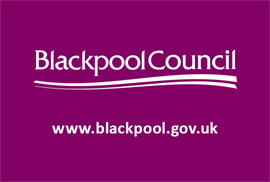 Recent tests of nearly 3000 students attending all Blackpool secondary schools reveal that many have either made expected or better than expected progress in reading and comprehension during the pandemic.
In 2018, a collaborative community literacy project was launched, managed by Right to Succeed, co-funded by Blackpool Opportunity Area and significant charitable donations, and delivered in partnership with Blackpool Council and the secondary schools across the town.
The Key Stage 3 Literacy project saw the introduction of assessments for students in Years 7, 8 and 9 in reading, comprehension and pupil attitudes.
The assessments undertaken by GL Assessment are conducted by many schools nationally, so it is possible to compare student performance in Blackpool against a national average.
The students undertook the assessments in autumn term 2020 and again in summer term 2021, thereby measuring progress over the school year. In addition to assessing how well they have performed in academic subjects, the students were also surveyed about their learning attitudes.
The most recent validated results for the summer 2021 assessments are now available and it is encouraging to see that the vast majority (above 97%) of Blackpool students maintained their expected rate of reading and English progress over the school year and the proportion of students falling into the lowest attaining groups has not increased. Bearing in mind the many challenges they have faced due to various national lockdowns and more local disruption, this is a tribute to their perseverance and the support they have received from their parents/carers and schools.
The results are analysed across the town and show that there is little difference in the progress made between those in the north, central or south of the town. Those in Year 7 (now in Year 8) showed the biggest improvement.
The Pupil Attitudes to School and Self survey showed that pupils have a high-level of satisfaction with their education, although this was slightly impacted by the nature of the pandemic and the inevitable change and turbulence experienced. Maintaining this level of satisfaction is of real credit to everybody involved in educating these children.
There has been real, tangible improvement in the town's education provision and this is clearly evident in these results.
Cllr Jim Hobson, Blackpool Council Cabinet Member for Children's Social Care and Schools, said: 
"I couldn't be more pleased to see these results. The people of Blackpool have had a tough time over the last 19 months; we have found ourselves throughout that time under one restriction or another. This has been extremely difficult for our schools and our young people.

"Despite that, our young people have maintained their progress in literacy and that has to be a testament to them, their families and their teachers. It is really encouraging for the future and is a clear indication that the improvements being made in education across the town are working.

"The whole town approach to education works. I would encourage everyone to get behind it to support our town and its future."
Frank Norris, Chair of Blackpool Education Improvement Board, said:
"I was worried about what these results might reveal but I am pleased to see many students have continued to progress in English during the challenges of the pandemic. We need to celebrate this and ensure the young people are praised for their achievements."
Stephen Tierney, Chair of the Key Stage 3 Literacy project, said:
"These results are a testament to the hard work of teachers, school leaders, support staff and parents and carers across the town, and in particular the school leads who worked on the Key Stage 3 Literacy project.

"The partnership approach taken by Right to Succeed, supported by GL Assessment, formed the cornerstone of this project, and has led to a cultural shift across all the schools, with every child in Key Stage 3 now receiving a high-quality literacy offer."
Graham Cowley, Chair of the OA Partnership Board, added:
"It is so encouraging to see the continued progression of students despite the challenges and disruption to their learning caused by the pandemic, and I am pleased the Opportunity Area programme has and continues to help identify and support them."
All of the secondary schools in the town and Educational Diversity, the pupil referral unit, receive detailed analysis of their students' performance in the assessments and this helps identify young people who have either slipped back or have shown a lower-than-expected response to the survey questionnaire. Specific intervention is then offered to support these students.
The GL Assessments will be undertaken again this year to ensure that the town has a clear view of the impact on learning as we move out of the pandemic phase and into a more normal situation.
The expectation is that all secondary academies in Blackpool will be good or better by 2023 and this project, alongside successful inclusion and careers programmes will be key to ensuring this happens.
Only 5 of 46 schools in Blackpool are rated as requires improvement, with the rest good or outstanding. This is an incredible achievement which will be built upon further in the next couple of years. The literacy strategy, a key part of the 2020-30 education strategy will be a key part of this journey.

Posted on Tuesday 12th October 2021