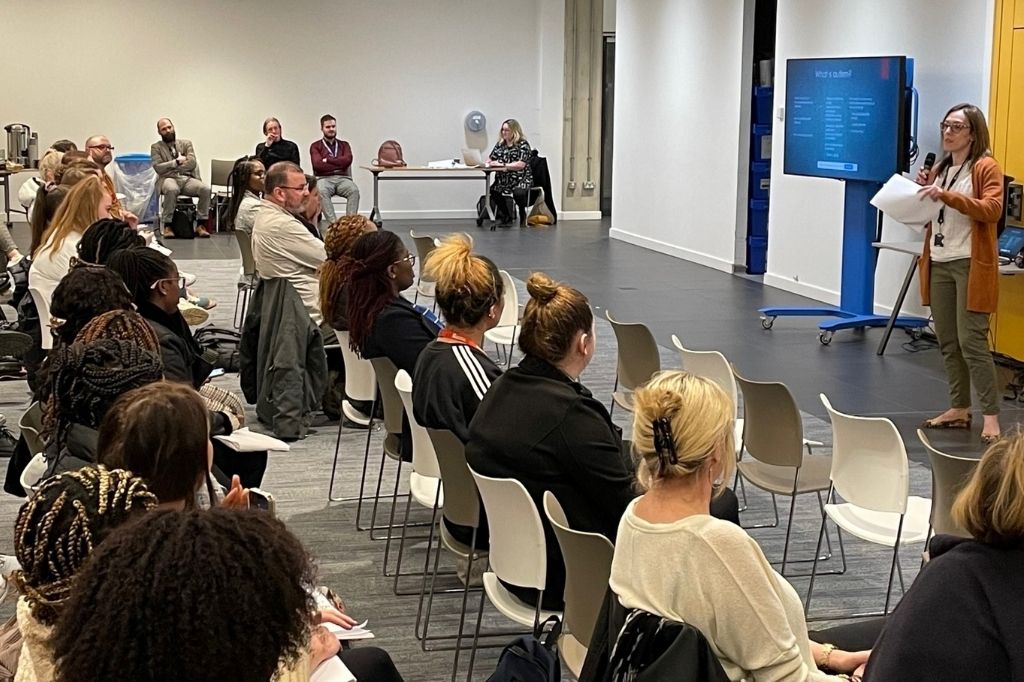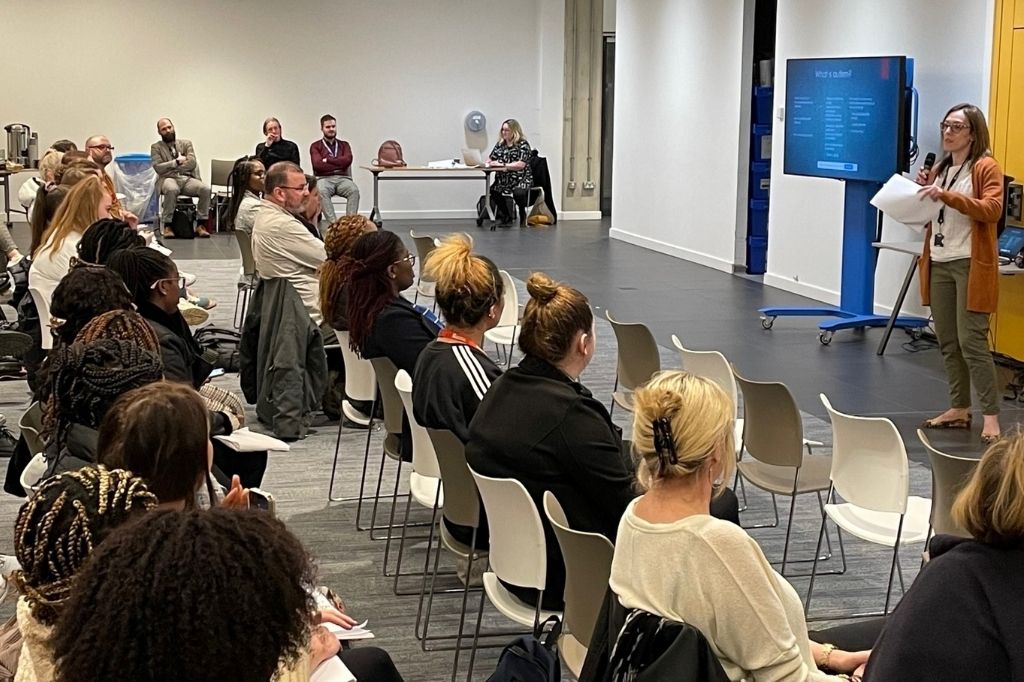 Making sure all people are heard and properly listened to was the takeaway message following a recent University conference.
World Social Work Day (Tuesday 15 March 2022) recognises the work and diligence of social workers and this year's theme is 'Co-building a New Eco-Social World: Leaving No One Behind´.
As part of the day, the University of Northampton's Social Work team held a conference for their students and local practitioners and homed in on something vitally important to all social workers – ensuring the voice of their many, diverse service users are always heard.
Speakers included UON lecturers Scott Parker (who covered how social workers can deliver social justice), Carla Gama who talked about neurodiversity in the workplace, Vicki Holden who discussed how we explain domestic abuse and Robin Sturman-Coombs, who concluded the event by speaking about professional artistry in social work.
Senior Lecturer Michelle Walters opened the event summing up the conference's theme and the profession as a whole: "Our work is all about marginalised groups, promoting them, researching about this and ensuring they are heard. The range of topics covered by our excellent speakers during the conference has more than fully covered this."
Special guest speaker Brandon Lishman gave a service user's voice. For the last 12 years, Brandon has used his own lived experience as a looked after child and care leaver to improve the wellbeing and service given to other young people in a similar situation to himself.
Brandon – who assists universities to lecture, shape curriculum, and help admissions for interviewing prospective students for a range of health, education, and social work subjects – noted to the future social workers in the audience that the best tools he has are his ears and that they should always make sure they listen to rather than hear what the people they will work with say.
Find out more about Social Work courses at the University of Northampton.