Youth-led #BeeWell uncovers major insights into young people's experiences across Greater Manchester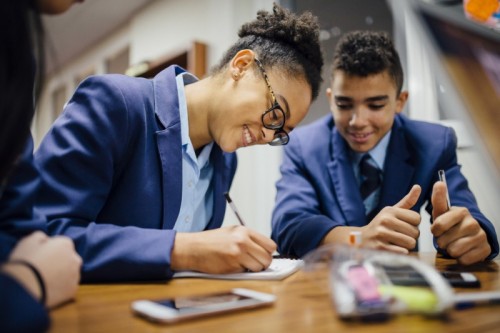 These findings are already informing activity across Greater Manchester, with schools, voluntary sector organisations and children's services working closely with young people to interpret and act on the results. This includes a new social prescribing pilot in five neighbourhoods in response to the #BeeWell data. Young people in participating neighbourhoods will have access to £20,000 commissioning pots to spend on mental health and wellbeing activities in their local area.
Young people will continue to lead the conversation around mental health and wellbeing. Reform Radio are launching a monthly radio show with young artists to explore the key themes emerging from the survey. Young people at Young Manchester will oversee a commissioning budget for campaigns and activities in their local area. Pupils will support the University of Manchester to identify future research priorities within the dataset.
The Politics Project will run borough-wide conversations between pupils and local politicians in the summer term to explore the data and decide on how they will respond collectively. The Greater Manchester Strategy will use #BeeWell to ensure the city region is delivering positive change in all its communities, with young people's wellbeing at the front and centre.  
Professor Neil Humphrey, academic lead for #BeeWell at the University of Manchester, said: "The #BeeWell research team is delighted to begin reporting the initial findings of our first annual survey.  The young people of Greater Manchester have spoken.  The crucial next step is for the system to respond to what they have told us with the kinds of support that young people want and need, supported by professionals and their local communities. This is just the start of the research we will be able to carry out with the dataset and we will work closely with young people and partners to maximise its impact."