Council commits to investment in dozens of additional places for children with high needs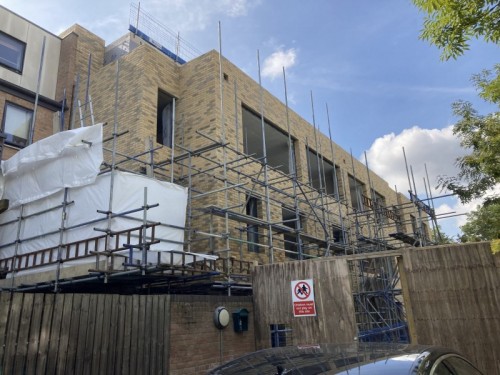 September 2021 Interlink visit to Side by Side (exterior)
Hackney Council has committed to investing £1 million into creating nearly 100 new classroom places – including a state-of-the-art new building – for young people with high needs at four potential sites in the borough this year.
Side by Side School, an independent setting offering specialist educational and therapeutic intervention for children aged two to 19 within the Charedi communities, is set to move into a new home off Lordship Lane, Stamford Hill – already near completion – which could potentially provide up to 50 additional places. 
Elsewhere, proposals will be explored for 48 new additional resource provision (ARP) places at three Hackney mainstream schools with capacity within their existing buildings.
The creation of additional resource provision and the investment of £1 million of high needs capital funding investment, agreed, subject to feasibility, by Cabinet on 14 March, will aim to serve the growing number of students who need specialist teaching and support in Hackney and reduce their need to travel to suitable schools in other areas. 
It marks an ongoing period of dedicated local investment in special educational needs and disability (SEND) provision, following a 49% increase over the last five years in the number of children locally identified as needing specialist support. 
Government funding for SEND provision has not risen in line with need and the Council has long-called for action to tackle this.