Men over 45 urged to take simple test – Coventry City Council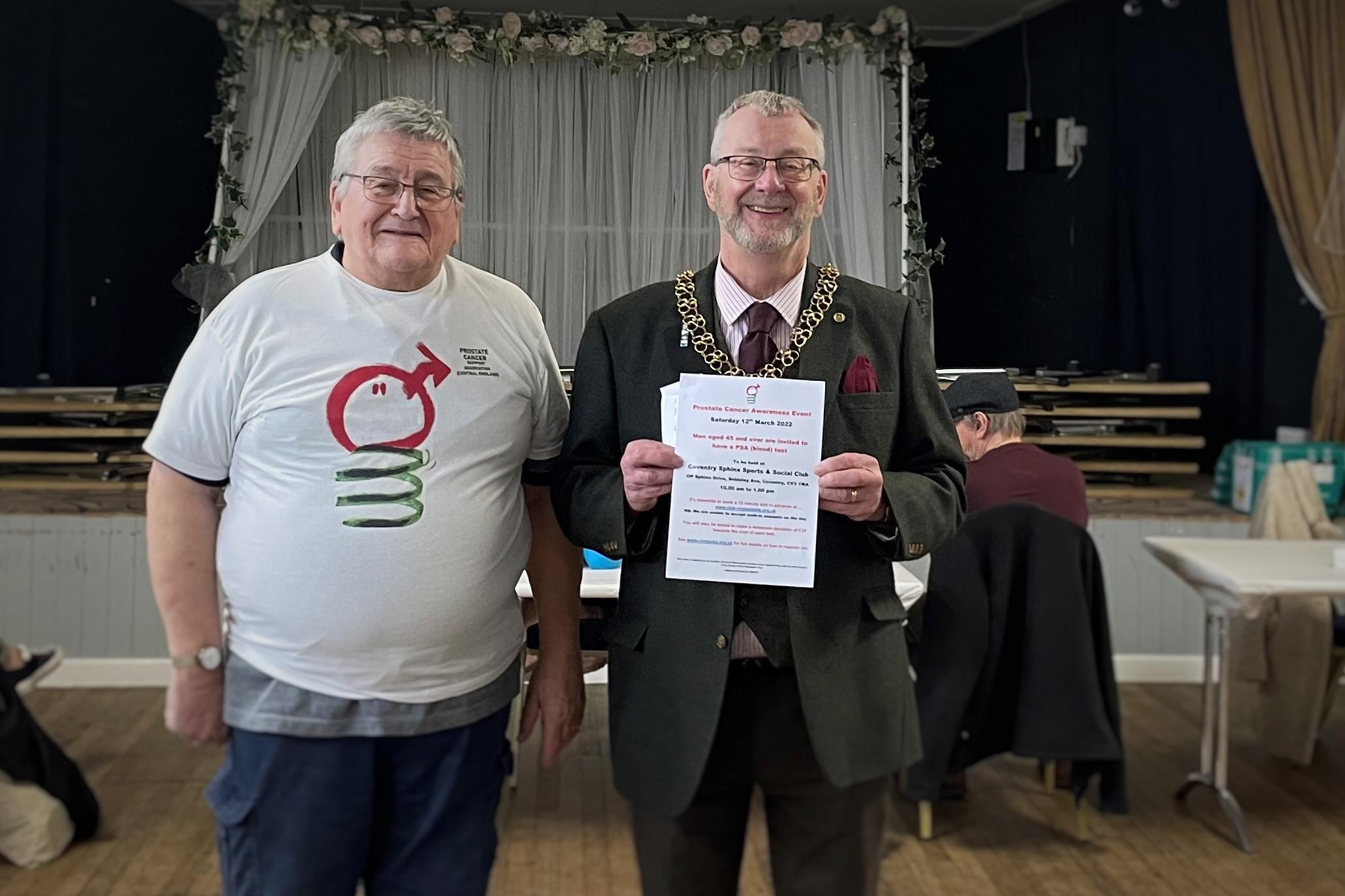 Men over 45 are being reminded to take a quick test to check the health of their prostate.
Blood tests checking PSA (Prostate Specific Antigen) levels can give good indicators of any early signs of prostate trouble, which could lead to cancer.
The Lord Mayor visited a prostate testing event in Coventry, organised by Coventry & North Warwickshire Prostate Cancer Support Group, which is a group of men who have all been through prostate cancer. The group organises regular testing events and offers a phone line for advice and support.
More information can be found at www.cnwpcsg.org.uk. You can find and book tests at https://mypsatests.org.uk/  and even order a home testing kit if you are unable to attend. Alternatively you can request a PSA test through your GP. 
The North Warwickshire Prostate Cancer Support Group is sponsored by Tackle prostate cancer advice for patients. Mypsatests is owned and operated by the Graham Fulford Charitable Trust which works with partners to help men aged 40 and over to have the opportunity of having a PSA test.