Essex
Temporary suspension of ward visiting in all ESNEFT hospitals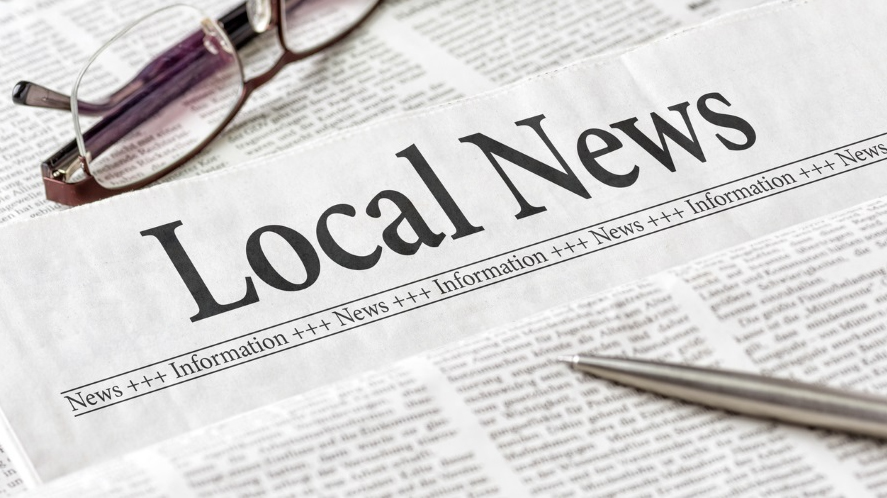 Most ward visiting is being suspended in all hospitals run by East Suffolk and North Essex NHS Foundation Trust (ESNEFT) from Wednesday 23 March.
This is due to the increasing number of patients with COVID-19 in the Trust's hospitals, following a rapid rise in the number of infections in the community. COVID-19 is also impacting staffing at the Trust.
This will affect Colchester Hospital, Clacton Hospital and Fryatt Hospital, Harwich, Ipswich Hospital, Aldeburgh Hospital, Felixstowe Hospital and Bluebird Lodge in Ipswich.
Some exceptions will apply, and more open visiting will remain in place for:
End-of-life care
Those in formal caring roles who support someone with learning disabilities or severe dementia, for example
Parents/carers of children: One parent/carer may visit a child in hospital, this includes staying overnight. A parent/carer may substitute each other
Maternity: One birthing partner (this is being temporarily reduced from two) may attend the delivery of a baby, and only that person may visit antenatal/postnatal wards between 8am and 8pm.
Nick Hulme is Chief Executive at East Suffolk and North Essex NHS Foundation Trust (ESNEFT), which runs Ipswich and Colchester hospitals and community services in east Suffolk and north east Essex.
He said: "Making this decision so soon after we opened visiting further is disappointing for us all, but it goes to show how fast the virus is spreading again and that COVID-19 has not gone away. It's still very real for everyone working in our hospitals.
"Any decision to suspend visiting in our hospitals is carefully considered. It does not get any easier and it's never a decision we take lightly as we understand the impact it has had on patients and their families throughout the COVID-19 pandemic.
"We know the support of friends and family is key to helping a patient on the road to recovery, but our priority is to keep everyone safe in our hospitals. We will be keeping a very close eye on the situation, and we will share any news on changes to our visiting policy as quickly as we can."
Giles Thorpe is the Trust's Chief Nurse and Director of Infection Prevention and Control.
He said: "Community COVID-19 infection rates and the number of people in our hospitals with the virus have both been steadily rising and although this is a very difficult decision, it is the right one and we need to take it now.
"One of the ways we can keep our staff and patients safe is to reduce the footfall on our sites, but we will keep this decision under regular review so we can reintroduce visiting again as quickly and as safely as we can. We recognise how important visiting is to our patients and their loved ones."
Pre-booked visiting slots will be honoured for the remainder of today (22 March). The Trust wide suspension of visiting will then come into effect on Wednesday 23 March.
Nick added: "We are asking for our communities help once again to protect the NHS and everyone in our hospitals, so that this suspension of visiting is for the shortest time possible.
"If you can, please stay at home if you test positive for the virus, get your COVID-19 vaccinations, wear a face mask in crowded areas – unless you're medically exempt – and open windows to let fresh air in when seeing your friends and family indoors.
"We know the vaccines prevent serious illness and the chance of you being admitted to hospital if you contract the virus, and I would urge anyone in our communities who has not been vaccinated or boosted yet to take up that offer."
How long will visiting be suspended for?
The situation will be kept under close and regular review by the Trust's Infection Prevention and Control team, in line with hospital admissions and community COVID-19 infection rates.
Giles added: "We appreciate how much visiting means to our patients and the people who care about them. Please be assured we are committed to reinstating some ward visiting in our hospitals as quickly and as safely as possible.
"We are grateful to everyone in our communities for their support, understanding and patience during this challenging time."
How can you keep in touch while visiting is suspended?
We understand that being unable to visit someone you love while they are in hospital is distressing.
ESNEFT teams are currently working to set up a process to help keep relatives and loved ones in contact with patients on the wards.
If all families and carers could nominate just one person to be in contact with ward teams while visiting is suspended, we would be grateful. This will help to significantly reduce the large number of calls made to wards and allow more time for staff to care for patients.
Relatives of patients can also keep in touch with their loved ones via the Trust's Letters to Loved Ones service.
Thank you for your patience as we work hard to keep everyone safe in our hospitals.