UK Spring Statement 2022: Imperial experts respond | Imperial News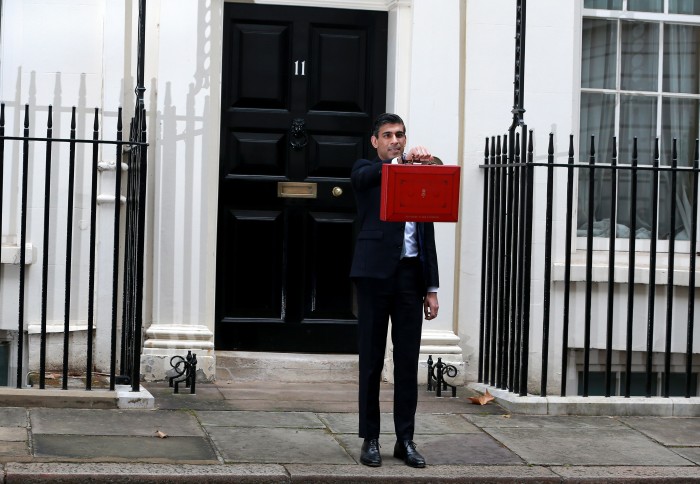 Academics and researchers from across Imperial College London have provided analysis of the 2022 Spring Statement.
This news story is being updated. 
Academics from across Imperial College London have offered reactions and expert comment to the 2022 Spring Statement, announced on Wednesday 23 March by Rishi Sunak, Chancellor of the Exchequer. 
Among the announcements were a rise in the threshold for paying National Insurance, a 5p cut to fuel duty and 0% VAT on energy saving materials, such as solar panels or heat pumps, for homeowners. 
"Energy trilemma"
Dr Ajay Gambhir, Senior Research Fellow at the Grantham Institute – Climate Change and Environment said: "The government is facing an energy trilemma like never before (soaring costs, energy security risks and a need to decarbonise fast). One measure which addresses all of these issues is energy efficiency.
"It's important that we make everything – cars, buildings, industrial plants – as efficient as technically possible, as fast as possible. Whilst a 5% cut on VAT for insulation materials is progress, it doesn't feel up to the scale of the challenge. The government might want to consider more ambitious initiatives." 
Reducing dependence on imported gas
Professor Richard Green, Professor of Sustainable Energy Business, Imperial College Business School said: "I am glad to see the support for energy saving through the cut in VAT on energy saving materials and their installation. This is one of the few ways to reduce our dependence on imported gas in time for next winter." 
Helpful incentive
Professor Peter Childs FREng, Co-Director, Energy Futures Lab said: "The triple whammy of rising energy costs, energy security concerns and harm to environment from burning fossil fuels have impacted us all. Removing VAT on the installation of energy efficiency measures is a helpful incentive for anyone considering installing solar panels, a heat pump, or roof or underfloor thermal insulation."