Hartlepool
Ukraine appeal – fundraising efforts humbling – North Tees and Hartlepool NHS Foundation Trust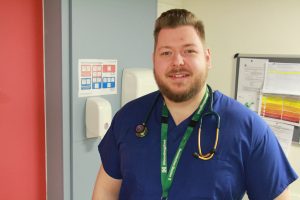 North Tees and Hartlepool NHS Foundation Trust would like to share its immense gratitude, after a continuing fundraising campaign for Ukraine has highlighted the generosity of its local community.
Direct donations, alongside much needed medical supplies will be delivered directly to the Polish-Ukranian border to support displaced Ukrainians.
In just two weeks, the campaign so far has managed to raise more than £8,520 through direct and offline donations and Gift Aid.
Also of note, a thank you to an anonymous local pensioner, who remembers being present on the day North Tees General Hospital (as it was then known) first opened, who kindly donated £500 to the appeal and spoke of her admiration of the fundraising efforts to date.
The campaign, being ran by a local group of passionate NHS Staff through Medical Aid Ukraine North East – has been driven at North Tees and Hartlepool by Ukranian born foundation doctor Vladyslav Vovk.
The Trust has also donated pallets of medical supplies directly to Medical Aid Ukraine North East and its subsidiary company NTH Solutions, is helping to co-ordinate collection efforts.
Vladyslav said: "A huge thank you to everyone who has donated so far. We are overwhelmed with just how quickly people have responded and with just how generous everyone has been.
"The money and donations have already made a huge difference – as we have been organising van loads of medical supplies, clothes, toiletries, nappies and toys and non-perishable food that will be desperately needed."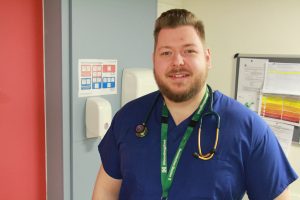 "Thanks to medical equipment donations from North Tees, pallets loaded with supplies from this area have already been delivered to Ukraine. They were taken in four ambulances which were kindly donated by the North East Ambulance Service (NEAS). So far (excluding non-medical donations) we've sent over approximately 3,500 – 4,000kg of supplies in just the past 10 days."
"It's really encouraging stuff – all thanks to the generosity of Teessiders!"
If you would like to donate to the Trust's Ukraine fund, please visit our Just Giving page.
Alternatively you can text HELPNTH followed by your donation amount (up to £20) to 70085 to give that amount. (Texts will cost the donation amount, plus one standard network rate message.)
Leave a comment