Chief Coroner opens new Coroner's Court at Council House – Coventry City Council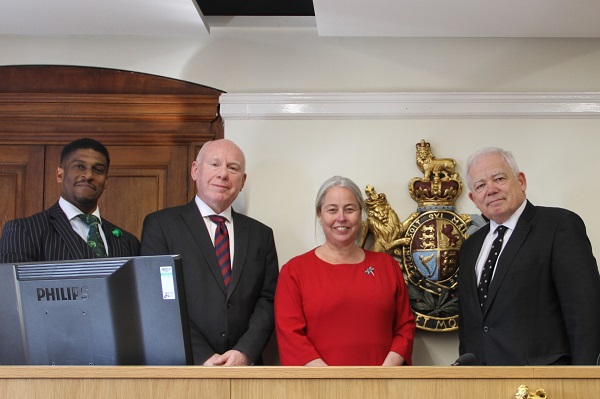 The new Coroner's Court at the Council House was officially opened yesterday by Chief Coroner, His Honour Judge Thomas Teague QC.
The court has been in use since 2020 but has been unable to be officially opened due to the restrictions of the COVID-19 pandemic.
The Coroner's Court meets for inquests when someone's death is unknown, unexpected or suspicious. The court holds inquests which review all evidence and take witness statements to reach an inquest conclusion.
The Coroner's Court, known as The Alice Arnold Suite, officially opened at 11am by His Honour Judge Thomas Teaque QC. He was appointed the Chief Coroner in 2020 and provides judicial leadership for coroners and the coroners service in England and Wales, as well as issuing national guidance and training for coroners.
The Court is named the Alice Arnold Suite after one of the first women to be elected as a Councillor in Coventry. She served 36 years as a city councillor, before becoming the first female mayor of the city in 1937.
Alice was born in 1881 to an impoverished family and was employed in factories from the age of 11. Her experiences made her want to improve life for people in her community and in 1919 she was elected as a councillor in Coventry. She worked for change and social improvement, wanting to help families get safe housing and affordable food. She died in 1955.
Julie Newman, Director of Law and Governance, at Coventry City Council, said: "It's great to see the new Coroner's Court be officially opened. We would have liked to have officially opened the space before now, but the pandemic has prevented us being able to do that. To have the Chief Coroner for England and Wales visit to officially open it was very special and gave the chance for Coventry's Coroner staff to meet and discuss their experiences with him."