Doncaster Council marks start of GBSC 2022
Award winning Doncaster Council representatives have donned their gloves and grabbed litter pickers to signal the start of the 2022 Great British Spring Clean, which runs from today for three weeks.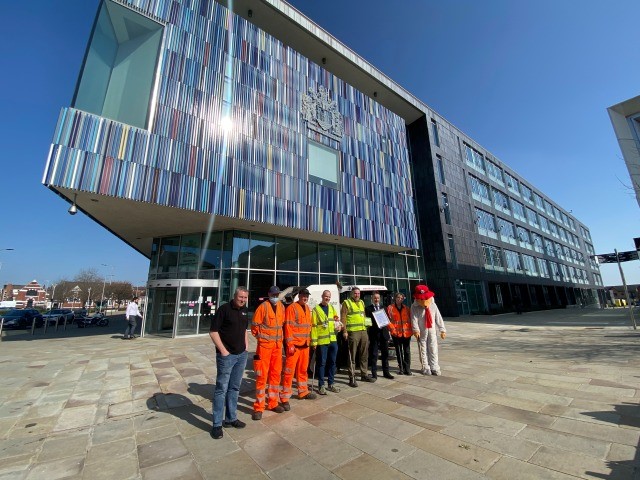 The authority was recognised in 2021 by organisers, Keep Britain Tidy, as having the best campaign in the country as more than 1,000 volunteers took part last year.
Now, residents right across Doncaster are being encouraged to plan their clean ups and head out to nearby streets and parks in clean-ups between now and 10 April 2022 to help tackle litter in their neighbourhoods.
The Great British Spring Clean, now in its seventh year, brings together individuals, community organisations, businesses and councils to make a difference to the environment on our doorstep.
Cabinet Member for Sustainability and Waste, Councillor Mark Houlbrook, said: "The council were delighted to kick start this year's Great British Spring Clean by getting staff involved and setting a good example. The council were also pleased to be able to display our recent award which was testament to last year's fantastic effort. The council are really proud of those who got involved and have committed to doing so this year."
Over the last 12 months Doncaster Council provided 1250 litter pickers, 72 hoops, 900 high-visibility vests and 300 boxes of gloves, along with thousands of waste bags.
As part of our environmental commitment, we will support participants – including individuals, volunteer groups, businesses and schools – by providing free litter picking equipment for those who need it. Please notify us in advance of where and when bagged waste will be available for collection.
Last updated: 25 March 2022 15:59:14