Health and care leaders across the district pledge to the Equally Well UK Charter
Act as One – the health and care partnership for Braford District and Craven – is proud to have signed the Equally Well UK Charter. The partnership has joined more than 60 organisations across the UK who have made a commitment to tackle the physical health inequalities faced by people living with a mental health condition.
The partnership is committed to ensuring the services provided across the district meet the physical needs of people with mental health condition/s and severe mental illness. An annual health check is one of the initiatives that is taking place across the district to help improve the quality and life expectancy of people experiencing a severe mental illness. People with bipolar, schizophrenia or psychosis diagnosis are being encouraged to attend their annual health check via their GP. Individuals will be invited, or people can contact their GP to find out how they can book their annual health check.
Therese Patten, Chief Executive of Bradford District Care NHS Foundation Trust and Chair of the Mental Health, Learning Disabilities and Neurodiversity Health and Care Partnership Board, said: "I'm delighted to have signed the Equally Well UK Charter on behalf of the health and care partnership for Bradford District and Craven, signing the charter strengthens our commitment to ensure our communities with mental health challenges have access to services which are personalised to the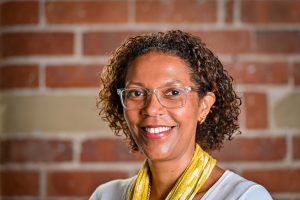 m. People living with severe mental illness are at greater risk of poor physical health and preventable conditions which has an impact on life expectancy.
"We're aware of the premature mortality among people with mental illness, which is predominately caused by poor physical health, by conditions such as diabetes, hear disease and cancer*. By introducing physical health checks for people with severe mental illness we're hoping we will be able to treat and manage physical health problems for individuals.
"Healthcare professionals themselves will be prompting conversations with people who have a mental health condition/s and severe mental illness, so that people get the support they need to improve their physical health.
"Health and care will work in partnership, alongside our colleagues in the voluntary and community sector to make sure people are offered support that is tailored to their needs."
Individuals with a mental health condition can access the following to help improve their physical health: