Tackling the lack of diversity in energy research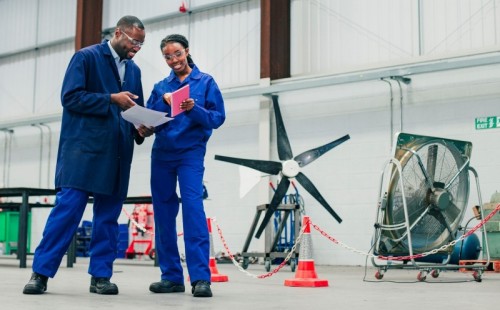 Alongside the evaluation work, the IGNITE Network+ team will be working to support energy researchers from disadvantaged and underrepresented backgrounds through organisational interventions, mentorship, advice and advocacy.
Initiatives arising from consultation with the research community will be a key component of the network, with 40% of the funding allocated to flexible funding calls to address energy research challenges, and fund initiatives in support of Equality, Diversity and Inclusion.
Principal Investigator, Professor Rebecca Lunn from the Department of Civil and Environmental Engineering at Strathclyde said: "There is a real lack of diversity in energy research which stems not from a lack of interest, talent or ambition in underrepresented individuals, but from systemic inequalities in UK systems and institutions.
"IGNITE Network+ will focus on transforming diversity by critically evaluating systemic inequalities at each stage in the career pathways of energy researchers. We will design and implement initiatives to remove barriers to success for underrepresented individuals and monitor the performance of these initiatives."
The project work will be complemented by separate research carried out by Professor Simone Abram at Durham University, a Director in the Durham Energy Institute, also funded by EPSRC. The EDI+ national fellowship scheme will address key challenges and equip a cohort of researchers and their organisations to make lasting changes towards a diverse, equitable, inclusive and accessible research community.