Bolton
Bolton NHS Foundation Trust Epilepsy Nurse helps develop National Online Training Tool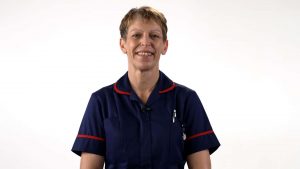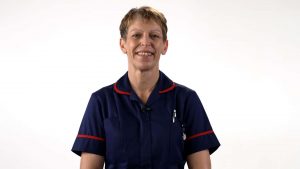 In partnership with Epilepsy Action, Bolton NHS Foundation Trust, Epilepsy Specialist Nurse Natasha Denvir has helped to develop an online training course on the administration of buccal midazolam for health and social care staff.
Buccal midazolam is an emergency medicine to stop prolonged seizures and minimise the risk of Status Epilepticus which can cause brain injury and can be fatal. The course equips health and social care staff with the knowledge and the confidence they need to safely use buccal midazolam.
Natasha was the perfect person to consult on this project; in her previous role with David Lewis, a charity dedicated to providing 'a range of educational, residential and medical services to support adults and young people with complex needs, including learning disabilities, epilepsy and autism' (https://www.davidlewis.org.uk/ ), she was pivotal to the development of the country's first in-person training on the topic of buccal midazolam administration based on the (Epilepsy Nurses Association) ESNA Buccal Midazolam guidelines from 2019. 
The training tool is broken up into three interactive e-learning modules and includes activities and videos to ensure that health and social care staff as well as carers have the knowledge and confidence they need to administer buccal midazolam.
"Being a part of the development of this training tool has been a great opportunity for me," said Natasha.
"Using my previous experience on the in-person training sessions really helped me when it came to advising on the content and working with the team and actors involved in the videos. It's so important that the correct training is provided to administer this medication to ensure that people are safe and understand the risks and precautions involved."
While, best practice is to deliver such training in an in-person setting, an online version allows a larger reach and can help busy staff and carers who need to undergo this training. The training is also accessible to health and care staff, carers and will also be used to train care home staff.
Laura Eden, eLearning manager at Epilepsy Action, said: "We work very closely with epilepsy professionals to ensure that all our materials reflect current practice. Natasha's experience as a clinical trainer and epilepsy nurse was invaluable in developing this course. We wanted learners to feel that they had a relationship with an epilepsy nurse in the videos, as they would if they were participating in face-to-face training.
"Natasha was excellent in delivering this, reassuring and guiding learners through the course content. We're really proud of the end result and glad that Epilepsy Action have been able to provide a high-quality online course to support health and social care workers who administer buccal midazolam.'
More information about the course is available Epilepsy Action's website or contact learning@epilepsy.org.uk