Imperial showcase AI, health and zero pollution work to German science leaders | Imperial News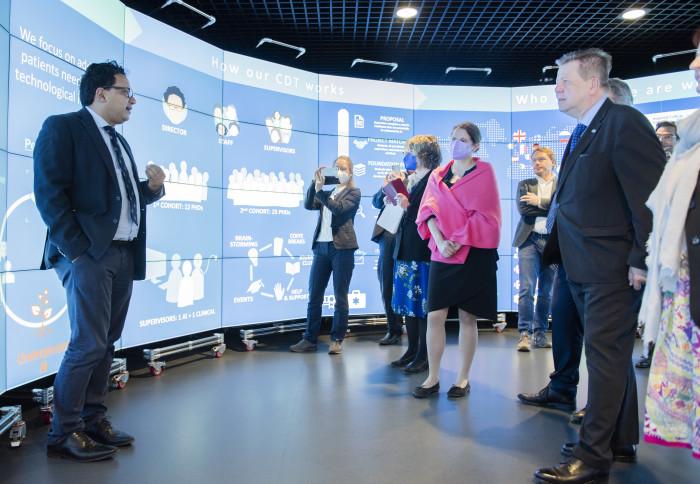 Imperial scientists presented the latest innovations in AI, health and zero pollution initiatives to German science leaders.
Academics at Imperial gave updates to leaders from the Committee for Culture and Science of the Bavarian State Assembly on some of Imperial's flagship Academic Strategy Projects as London and Bavaria R&D collaborations continue to grow. 
I-X: Driving transformation in artificial intelligence, data science and digital technologies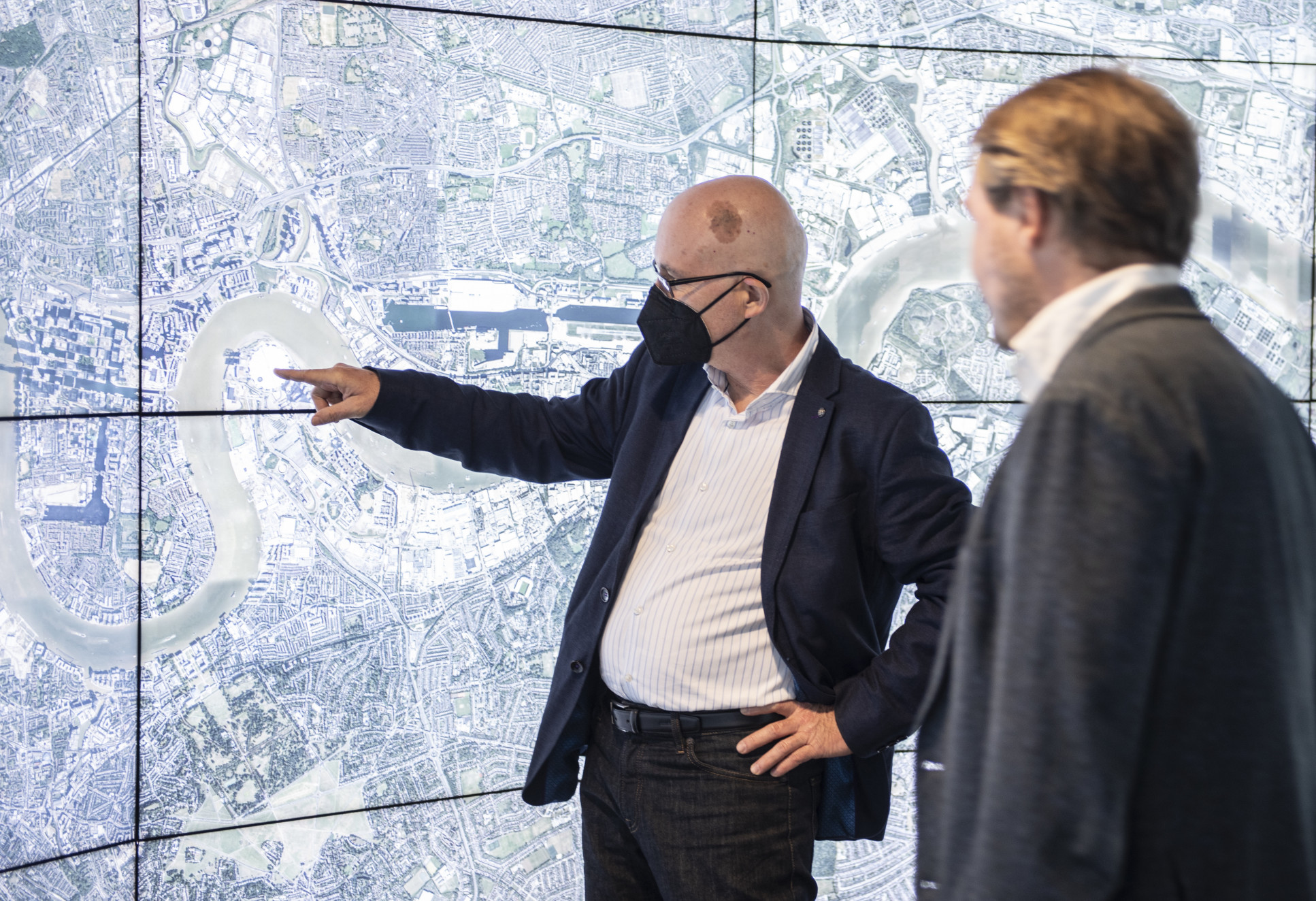 The delegation visited Imperial's Data Science Institute and were hosted by Professor Michael Huth, Head of the Department of Computing, who outlined Imperial's research and innovation environment and gave an overview of the Department of Computing and Imperial's new I-X initiative.
I-X presents a new way for academia and industry to collaborate deeply, using machine learning to tackle our greatest challenges. Based at Imperial's White City Campus, I-X serves as a blueprint for the university of the future.
AI and healthcare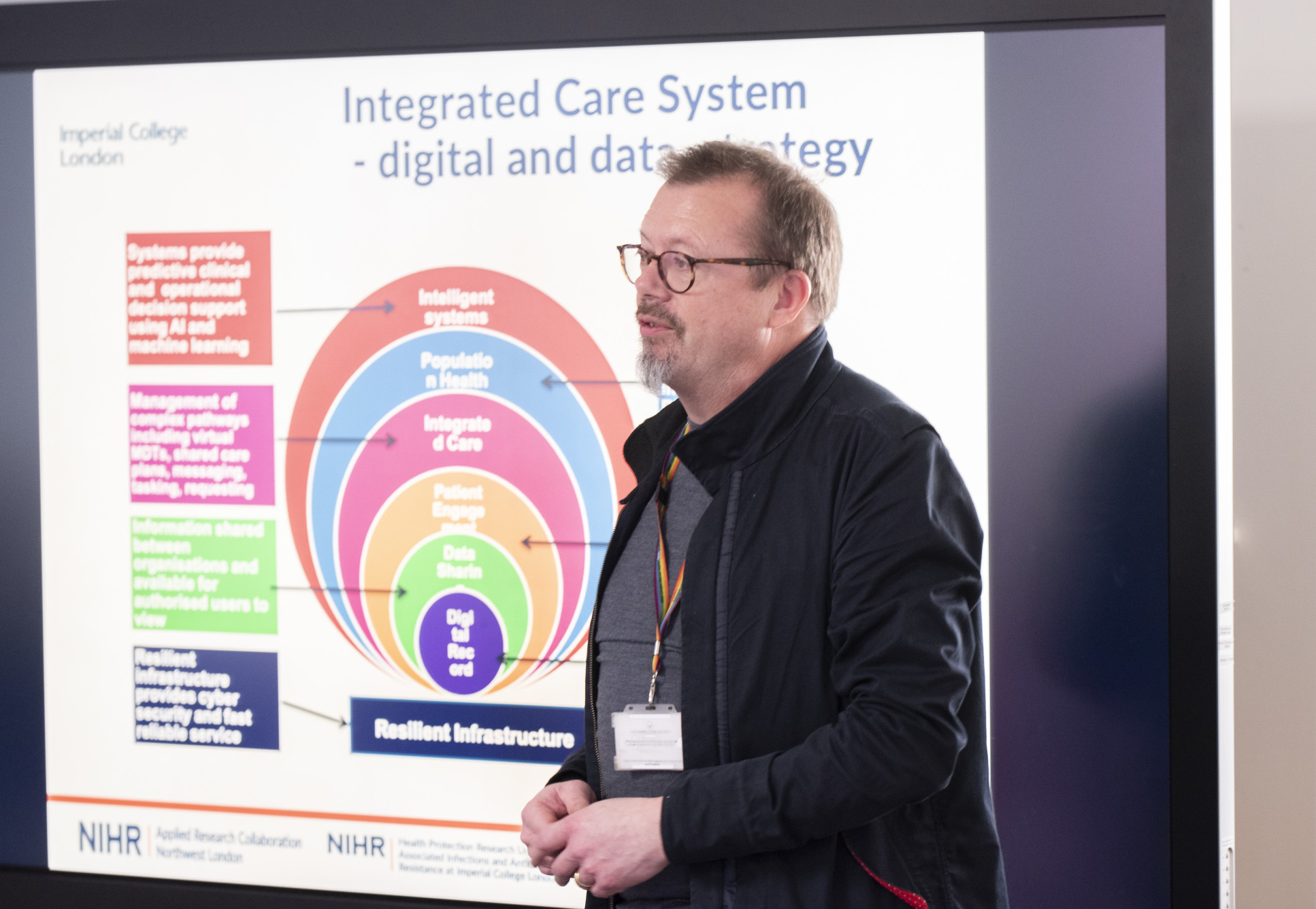 Professor Faisal and colleague Professor Paul Aylin, from the School of Public Health, presented  how Imperial academics are working with the National Health Service (NHS) to support the diagnosis, monitoring and
improvements in efficiency of care delivery, thereby boosting survival, quality of life and reducing costs and delays in treatment.
Imperial-TUM joint PhDs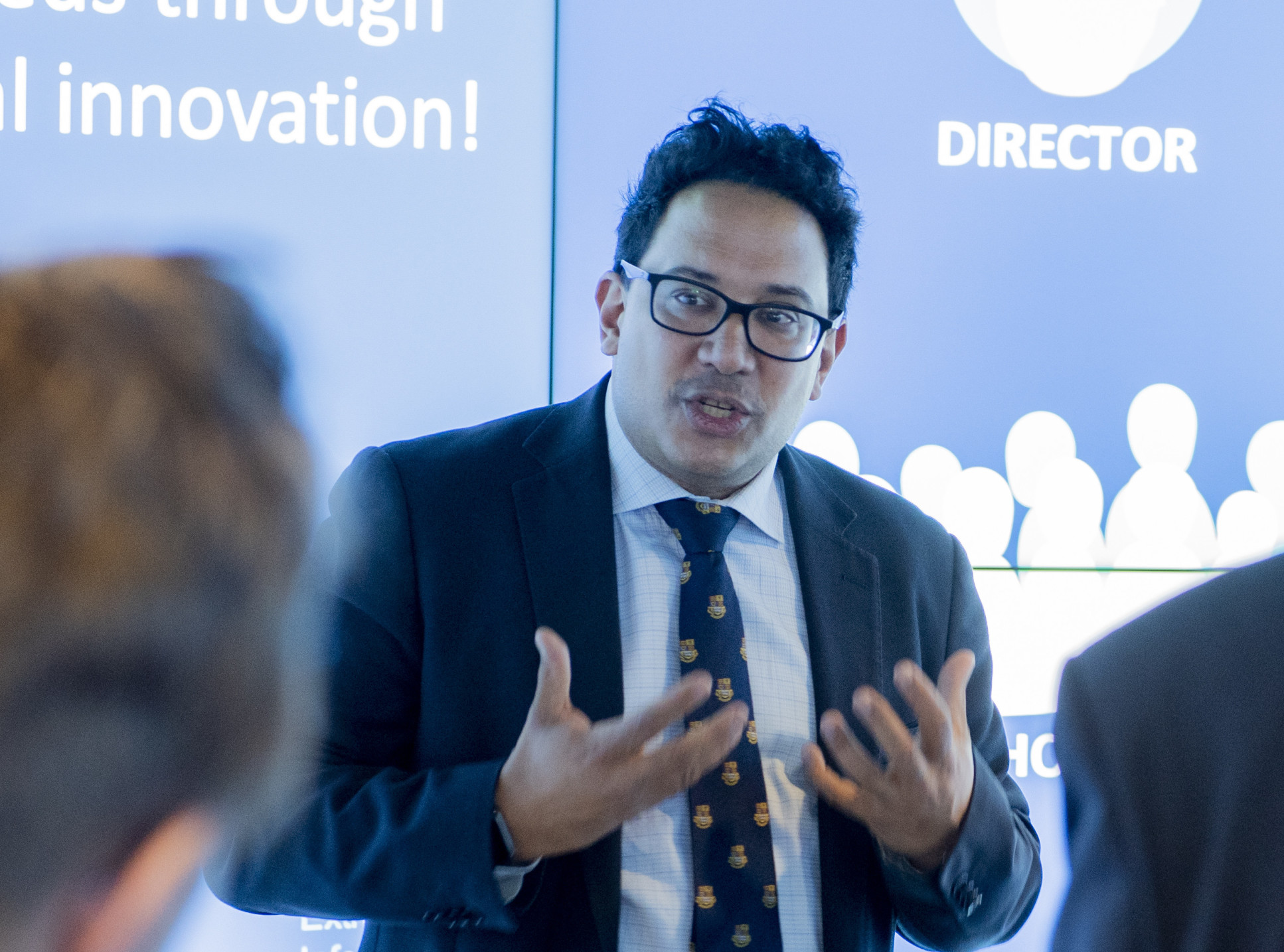 Professor Aldo Faisal, Professor of AI & Neuroscience at the Department of Computing and the Department of Bioengineering, updated the group on the Imperial-TUM Joint Doctoral Academy, a flagship programme to build high impact research capacity between London and Bavaria.  
The programme aims to co-develop cross-disciplinary clusters of PhD students who will have access to world-leading academic supervisors and state-of-the art facilities at both institutions 
The first cohort launched in October 2020 and focused on the theme of 'Artificial Intelligence, Healthcare and Robotics'. Professor Faisal co-leads a project which may help robotic hands become more effective. 
The second PhD cohort launched last year with projects focused on the theme of 'Mathematics of Information: Theory and application'. 
The third cohort between the two institutions is focused on the 'Circular Economy' and is currently open for applications. 
Imperial and TUM signed an agreement to strengthen their ties in innovation and industry at the recent Bavaria – London Business Forum, with recognition that links between the White City Innovation Ecosystem of Imperial and the Garching High Tech Campus of TUM can provide a key pivot point for accelerating R&D and economic activity.
Transition to Zero Pollution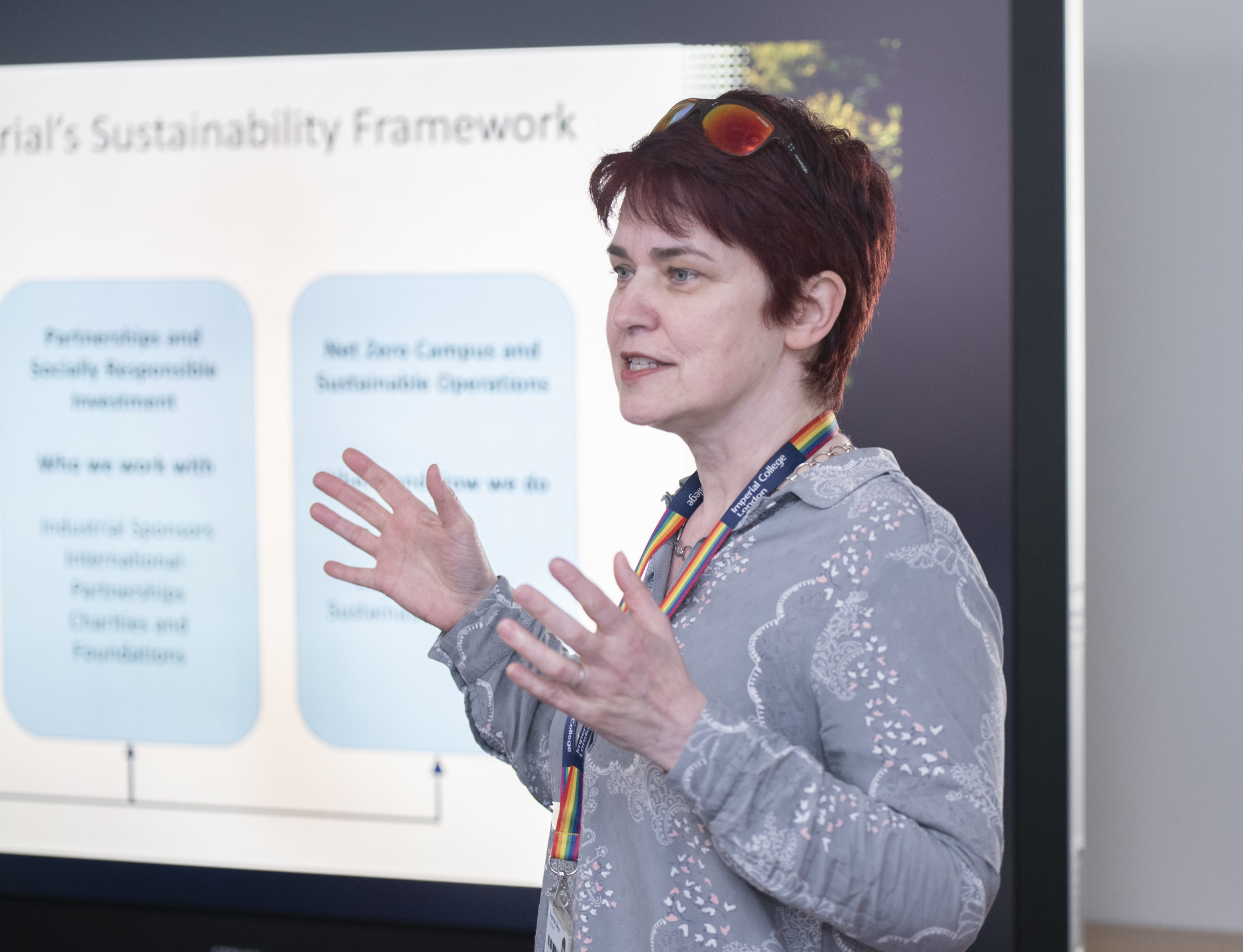 Professor Mary Ryan, Interim Vice-Provost (Research and Enterprise), gave an overview of Imperial's pioneering initiative Transition to Zero Pollution. 
The research, education and innovation programme aims to inspire fundamental changes in areas such as the way materials are used in manufacturing, how we produce food and energy, and will help mitigate the impact of air pollution on people's health. 
Led by materials scientist, Professor Ryan, the initiative will bring together researchers across Imperial and will build new partnerships that converge disciplines, from fundamental science and engineering, systems thinking, human health, new business models and policymaking, to realise a new zero pollution future.
Professor Robert Shorten presented the I3-Lab: The Imperial-Iota-Infrastructures Lab, a lighthouse for translational research activities in the area of the circular economy. The IOTA Foundation is a Berlin-based non-profit foundation which supports research into distributed ledger technologies and promotes their adoption.
Performance Science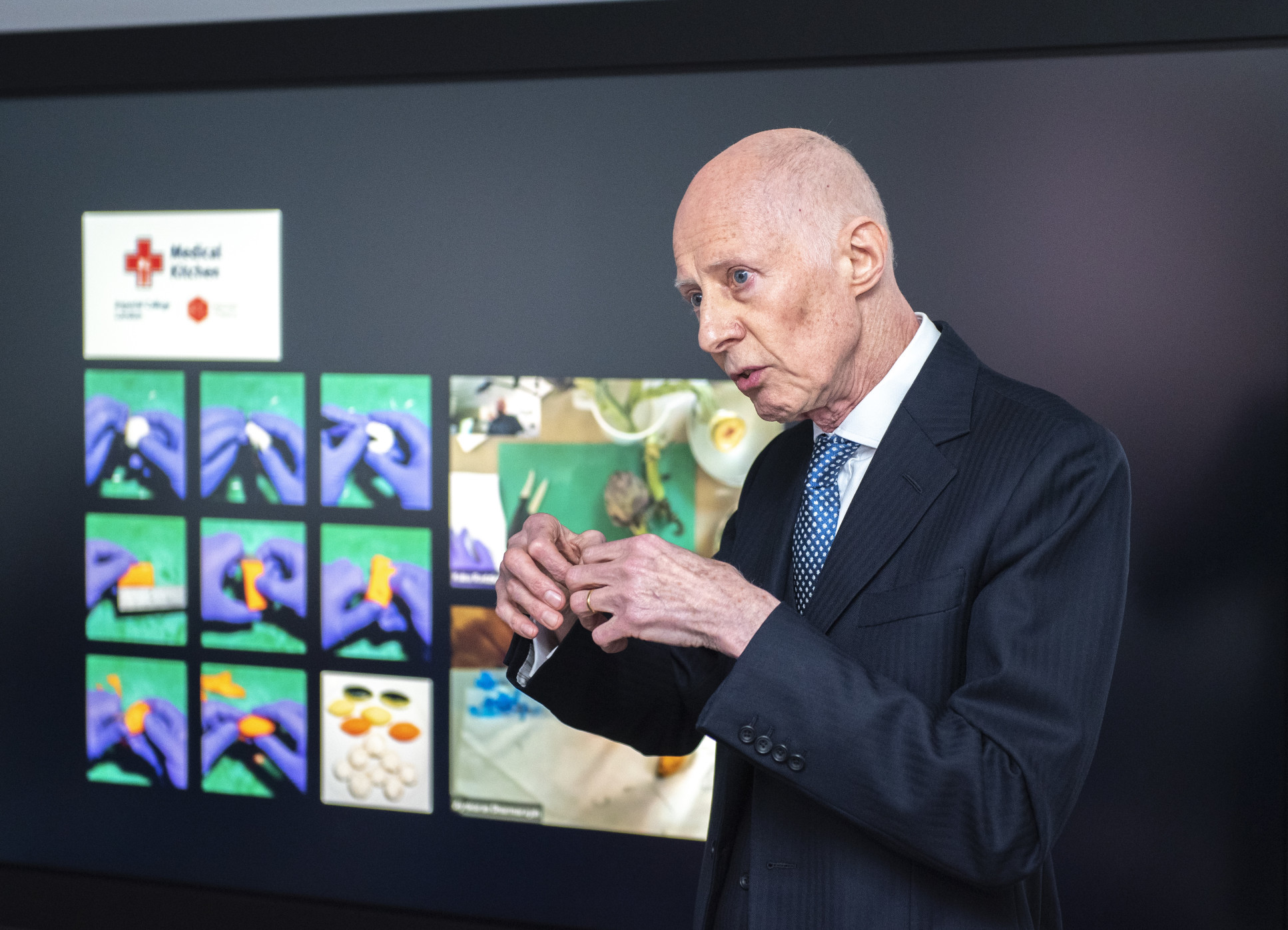 Professor Roger Kneebone, Professor of Surgical Education and Engagement Science, presented his cutting edge work exploring synergies between clinical care, biomedical science, art, humanities and performance. 
Imperial and Germany
Germany is Imperial's top European research collaborator with around 1,500 research papers published between Imperial and German academics every year.
Imperial and Technische Universität München (TUM) have formed a strategic partnership in education, research and innovation.
The two institutions plan to forge new research links in computer science and informatics, medicine and medical sciences, bioengineering, molecular sciences, life sciences, physics, energy and new materials, and mechanical and aerospace engineering.