Scientist show how plastic exposure in pregnancy could explain low weight in newborn boys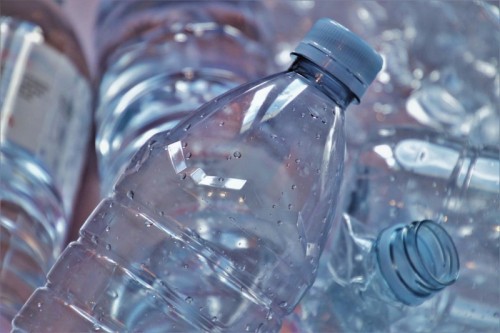 The scientists mimicked environmental BPA levels in 18 placental samples from heathy pregnancies: 9 were male and 9 were female. They then cultured the samples for up to 48 hours and measured how the levels of ESRRG and its downstream genes changed.
The median mRNA and protein levels of ESRRG were significantly decreased by 38% and 28% respectively in the male placental tissue treated with 1 nanomole of BPA for 48 hours.
The median mRNA levels of ESRRG's downstream genes were significantly decreased by 66% in the male placental tissue treated with a 1 nanomole of BPA for 48 hours.
At higher BPA levels of 1 micromole, median mRNA levels of ESRRG were reduced by 39% in male placental tissue after 48 hours. However, it increased the median of mRNA and protein levels by 32% and 24% respectively in the female placental tissue after 24 hours of culture.
Lead author Zhiyong Zou, a PHD researcher at The University of Manchester said: "For the first time we identify a possible biological mechanism which could explain why Bisphenol A exposure in mothers is linked to fetal growth restriction in some baby boys.
"Our study of placenta suggest that this abundant chemical found in plastics binds with a gene called ESRRG to interrupt its signalling pathways in male human placentas. That could affect the functioning of a baby's placenta and consequently, it's development in the womb .
"It also opens up the possibility of a therapeutic drug target."
Principle Investigator Professor Alexander Heazell from The University of Manchester said: "The biology of a placenta can tell us much about the health of a baby.
"So this exciting discovery is a milestone in our understanding of fetal growth restriction following exposure to BPA and why it seems to be more prevalent in baby boys.
"However, there is some way to go before we fully understand its implications, in particular whether pregnant women should avoid BPA-containing product."
Co-author Dr Karen Forbes from The University of Leeds and honorary researcher at The University of Manchester said: "FGR is linked to many factors, such as problems in pregnancy like preeclampsia, so though valuable, this discovery will not be a silver bullet.
"And it's important to stress, that though most of us have Bisphenol A in our blood, there is no evidence to suggest that it has implications on the health of most people.
"Nevertheless, a simple blood test measuring levels of BPA and ESRRG in high risk patients maybe prove may one day prove to be a valuable intervention."
The paper sex-specific effects of Bisphenol A on the signalling pathway of ESRRG in the human placenta is published in Biology of Reproduction.