Local charities and community organisations across the county continued with their vital work thanks to a bumper financial support package from Dorset Council during the Pandemic.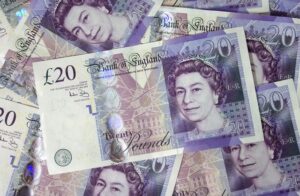 More than £143K has been distributed to 52 organisations from the Dorset Council Community Impact Fund and the Dorset Council Coronavirus Recovery Funds.
Twenty registered charitable organisations received grants as well as many more community groups, town and parish councils and other establishments who are working in the community to help vulnerable people.
Help with recruitment and management of volunteers were one of the top priorities for many of the organisations applying for the grants as well as help with IT and digital transformation and business planning for the future.
Cllr Laura Miller, Dorset Council Portfolio Holder for Customer and Community Services, said:
"Thanks to the generous funding, more than 1300 people have directly benefitted from the grants, many of them older people over the age of 75.
"The grants also helped to boost access to mental health services for younger people as well as many services designed for families and people with disabilities.
"Nearly 90 per cent of recipients have told us the grants were hugely beneficial and helped them continue their work throughout the pandemic, keeping facilities and community resources open and safe.
"I am hugely proud of what we have achieved working with communities to safeguard and improve the lives of so many residents in Dorset during a difficult time."
Here is some of the feedback we have received:
"Thanks to your grant we have provided 1,000 free meals to vulnerable people in the North Dorset area. All have been referred by local NHS and other official partner agencies to ensure that the beneficiaries are genuine cases of need. Some people have just had one or two meals a week for a few weeks. Some people have had seven meals a week for up to three months."  Sherborne Community Kitchen
"A huge thank you from WIRED and Gillingham School. The funding supported vulnerable young people during an incredibly difficult time."  Project Wired UK
West and North Dorset received 33 per cent of the funding each, followed by Weymouth and Portland who received 20 per cent, Purbeck 10 per cent and East Dorset 6 per cent.