Election for a councillor to Dorset Council for Lyme and Charmouth ward
Local people of Lyme Regis and Charmouth will go to the polls on Thursday 7 April 2022 to elect a new councillor for Dorset Council.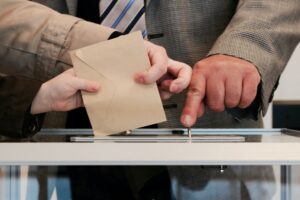 There are four candidates all representing different parties following the resignation of Cllr Daryl Turner earlier this year:
Belinda Bawden is standing for the Green Party, David Hart is the Labour candidate, Cheryl Reynolds, an independent candidate, and Vicci Stocqueler is standing for the Conservative Party.
Information is available on the Dorset Council website.  Details of all the polling stations are also on the website.
Jonathan Mair, Director of Legal and Democratic at Dorset Council, said: "Councillors play a key role in Dorset and are the voice of the community, representing local people.
"They help shape future services by collectively carrying out policy making and contributing to the formation and scrutiny of the council's policies, budget and strategies. By representing the views of local people, councillors ensure that local interests are heard.
"We urge residents of Lyme and Charmouth to cast their vote and have their say in which candidate best represents them."