Doncaster
Non-Executive Director departs local hospitals completing half century within the NHS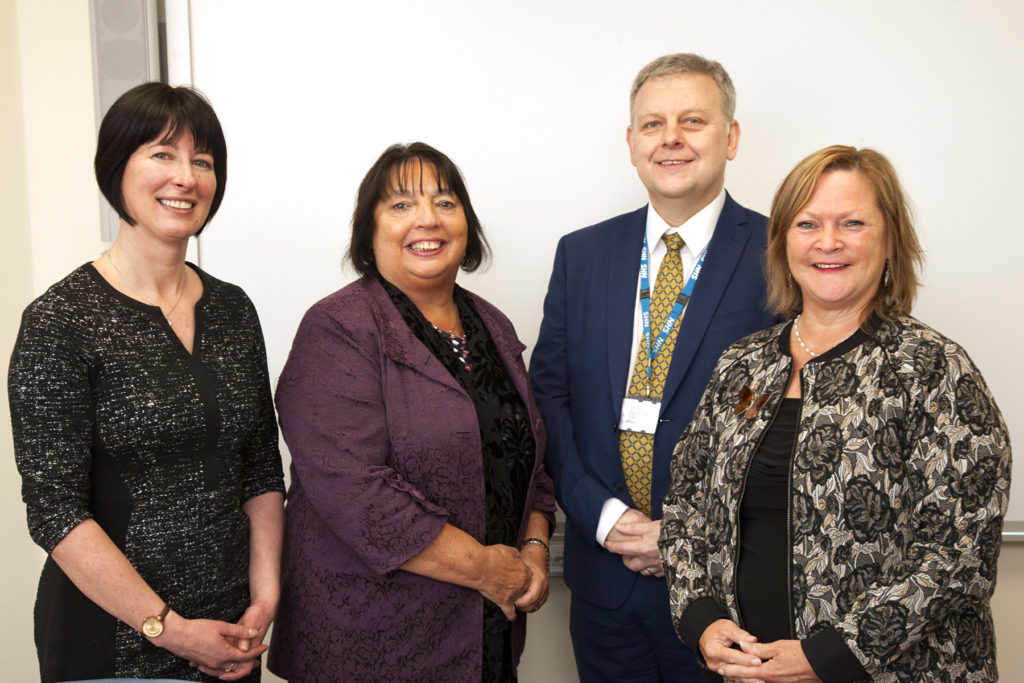 Pat has worked an impressive 52 years in various roles for the NHS, starting in 1973 when she trained as a nurse at West Sussex Hospital. Working across the UK, including in London and Edinburgh, Pat returned to her hometown of Bradford to care for her father after he suffered a major stroke.
"In parallel with working life, I had my caring life." Said Pat, who also became a carer for her mother.
At 55-years-old, she retired from her 'big job' – a role as Deputy Director of Nursing.
In the years leading up to this, Pat, who is an avid traveller, worked on extensive projects abroad.
In 1991, she received a research award in the US. She then presented at the National American Research Conference and spent time in New York at various hospitals, and in 1996, as part of the Leading an Empowered Organisation (LEO) workshop, Pat was one of three nurses chosen to participate.
"Simply put, I trained the trainers, who trained the trainers," Pat explained.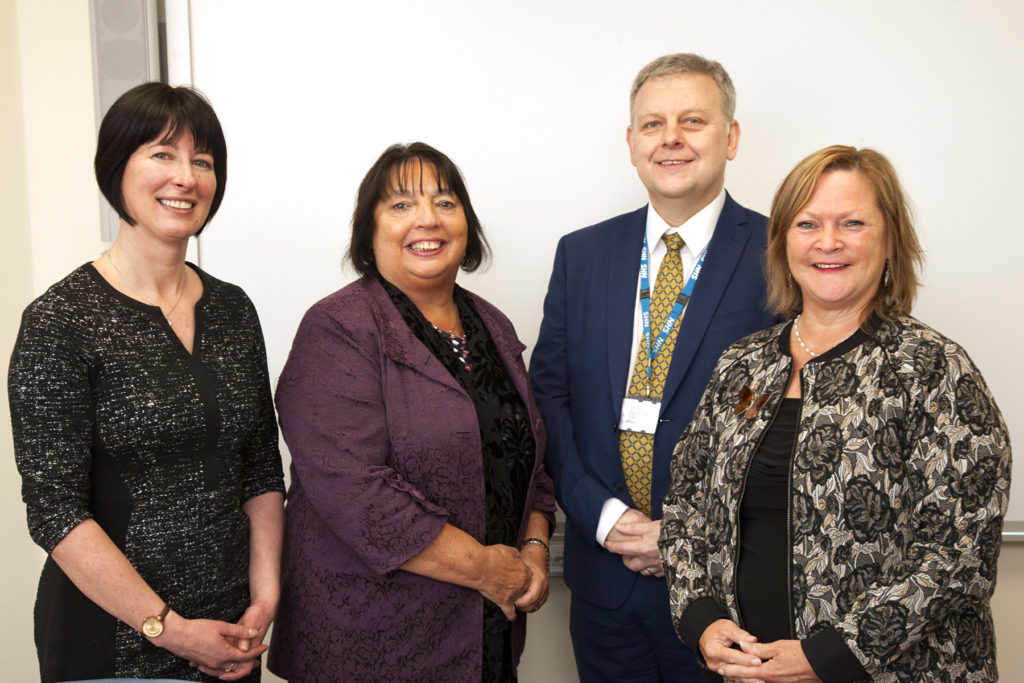 A regular feature of Pat's career was her involvement in all things international. She was one of the first nurses to undertake international recruitment and travelled to far flung countries such as Finland and Singapore and saw her recruit 100 Filipino nurses for her employer at the time.
Her international travels did not only concern recruitment, however, as her work on advancing nurse practice was recognised and published globally. Pat presented her work at the Pan pacific Conference in Hong Kong which was also picked up in Australia.
Pat, who has worked at the Trust since 2018, also had a profound impact on nursing practices in the middle east. She was invited to the University of Jordan by Princess Muna, as well as the Head of Nursing and Midwifery. They wanted a programme for better nursing practice which resulted in Pat visiting the country for three weeks and culminated in an award ceremony where she met the royal family.
"I didn't know the language, so it was definitely a challenge." she said.
The work she accomplished there was shared with Iraqi and Iranian nurses to improve practices.
Pat quickly became a trusted voice for advising on international recruitment, which she did on a regional and national level.
A couple of years after this, Pat became involved in work on public and patient involvement, which the then regional director picked up on and used as a model for some of the first policies in this area. Off the back of this, she helped introduce the first 'expert patients' into acute care – a programme supporting patients who live with long-term medical conditions – as well as doing work around patients as teachers.
Pat has always been passionate about equality and diversity, hence her previous role as the lead in this area for nursing and midwifery. She worked directly on promoting women from ethnic minorities into nursing and won a national award for this.
If all of this wasn't enough, Pat was the chair of a social charity for 10 years, a magistrate for 8, deputy chair at the Yorkshire Ambulance Service, a specialist advisor for the CQC and attends several committees and sub-committees.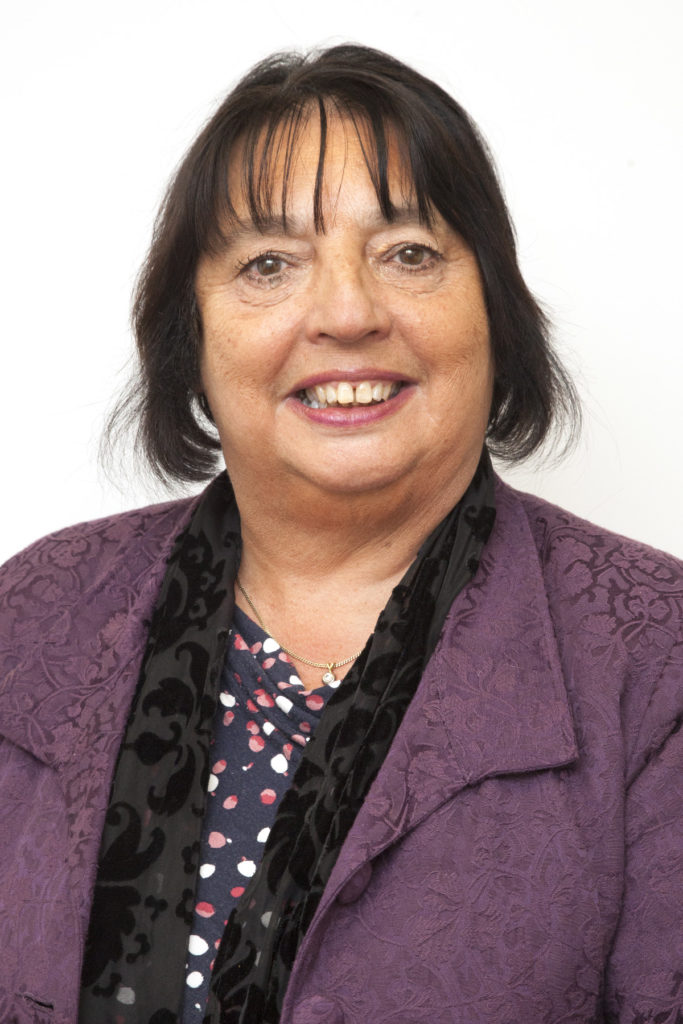 A non-exhaustive list, it's safe to say that over her more than five decades with the NHS, Pat has kept busy.
"With my operational background I dig in a bit more because I'm interested," said Pat.
One of her favourite roles in her job was as the Maternity Safety Non-exec.
"I love this bit. It keeps me involved with the children and I can attend the family and children's board."
She also acted as the 'Learning from Deaths' and 'Doctors in Difficulty' NED. Despite her involvement in such a range of areas of healthcare, Pat's heart lies with improvements to patient experience and acute care.
"Patient safety runs through me, I hope it comes out in what I do," Pat explained.
"I've never been scared to tackle difficult situations, but there is a lot of positive learning that can come out of that. Personally, and professionally, your resilience grows."
After a life-long commitment to the NHS, leaving will be bittersweet, she explained.
"I feel really emotional about leaving. The shared values of the team at DBTH fits so much with own personal values that it's been an absolute pleasure,"
"Despite it being a tough 18 months, it's been such a pleasure to work with such fantastic staff and see how resilient they've been. It's great going out on a high."
Suzy Brain England OBE, Chair of the Board and close colleague of Pat's, said: "Working alongside Pat has been a pleasure. Her dedication to, and passion for improvements in patient care and nurse recruitment have been invaluable to our Trust, as well as the many others she has worked in."
"She is a credit to the NHS as an organisation and her commendable work will leave a lasting impression,"
"From myself and the Board, thank you, and enjoy your retirement."