Community and business 'Parklets': new designs invited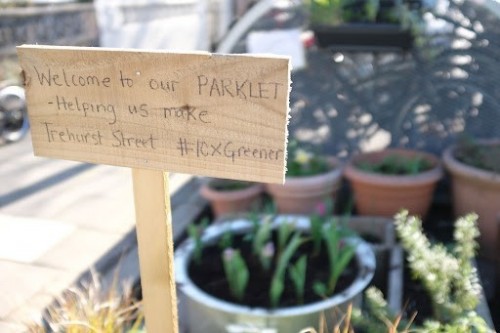 Parklets 3
Local communities and businesses are being encouraged to come up with their own creative and innovative ideas for new mini-parks or 'parklets' by Hackney Council, building on the 10 that currently exist in the borough.
Parklets are typically installed within on-street parking bays, reclaiming the space and making it greener, more liveable and pleasant for the benefit of the local community, helping to reduce the dominance of vehicles. Hackney Council is facilitating the process, opening parklet submissions to anyone in the borough, from local resident communities or businesses. 
The Council is committed to reimagining the public realm by investing in green spaces and building more liveable streets for everyone, citing the need to 'continue to reallocate road space from private motor vehicles and work with residents and businesses to introduce pocket parks'.